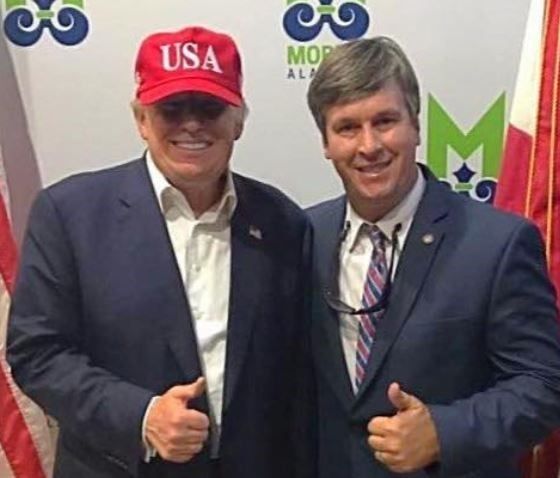 SEND A TRUE WORKING MAN TO WASHINGTON D.C.

Barry Moore
Alabama 2nd District
As the first elected official in the nation to endorse candidate Donald Trump, Barry has been with the president since August of 2015 – DAY ONE!  Many have jumped on the bandwagon but, HE was on the train. Like the president, Barry believes in putting Americans first.

As an Army veteran, he believes in putting our servicemen and women, as well as veterans FIRST!  As a small business owner, he believes in putting the American taxpayer FIRST! He believes we should build the wall to secure our southern border and our future. A proponent of term limits, he has signed a term limits pledge. He is running to be out front and vocal to defend our president, his family and, most importantly, his agenda of returning our country to greatness. 

We need more courage and more calloused hands in Washington so let's send a true working man from Alabama's District 2.
Donated before using an account?
Login