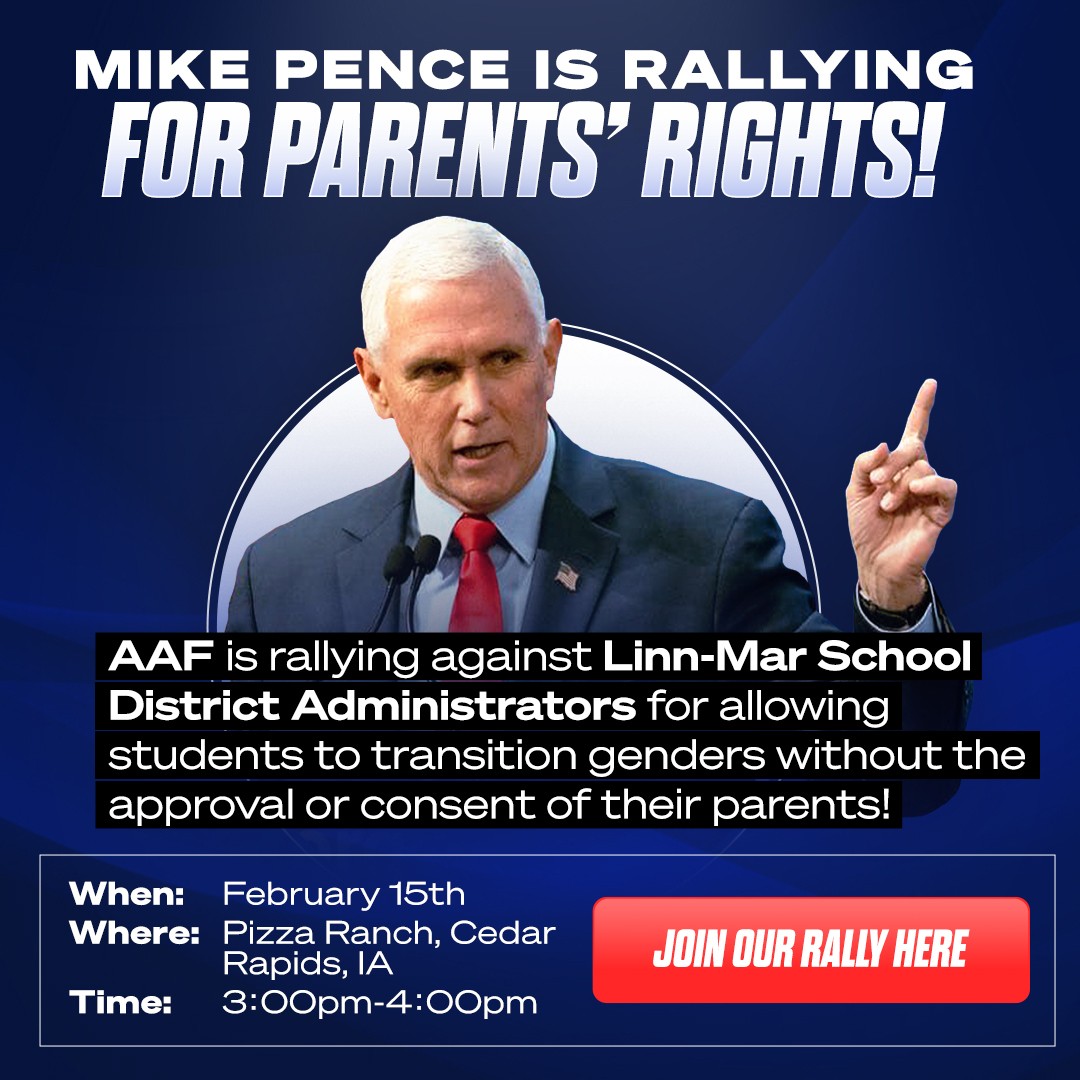 Event details: 
When: February 15th
Where: Pizza Ranch, 2450 Westdale Drive SW, Cedar Rapids, IA
Time: 3:00 - 4:00 PM
THE SITUATION:
Linn-Mar School District is allowing K-12 students to transition genders without the approval, consent or knowledge of their parents. The school district is also punishing any student who does not use the preferred pronoun of another student.

WHAT WE'RE DOING:
Advancing American Freedom is fighting back against the Linn-Mar County School District and will be holding a rally @ Pizza Ranch in Cedar Rapids, IA to FIGHT FOR THE RIGHTS OF PARENTS!
ADD YOUR NAME AND RSVP TODAY!