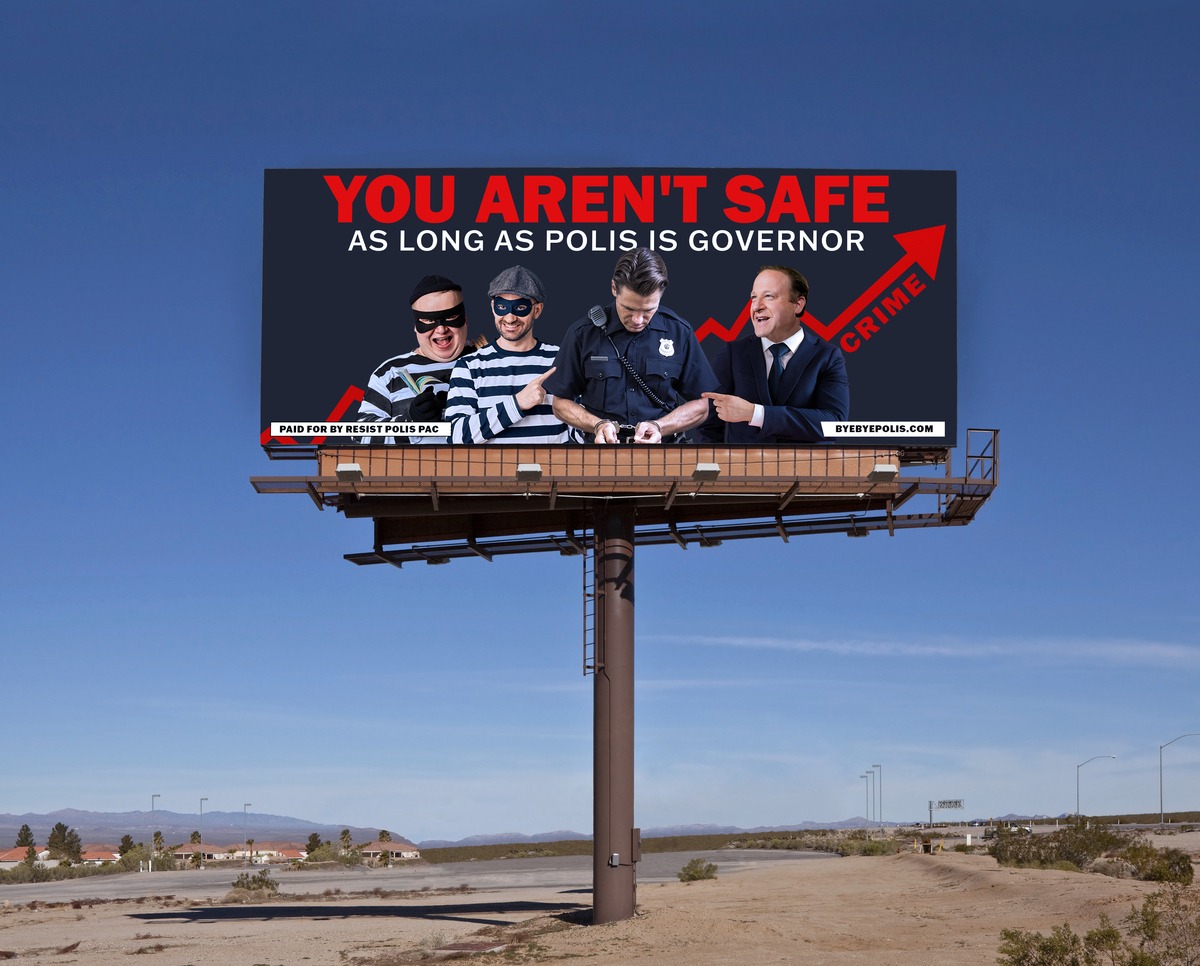 Help us get more of these billboards up across Colorado!
Coloradans need to stand together this year if we want to defeat Jared Polis in November.
Billboards are still one of the cheapest and most effective ways to communicate with voters.
You can be part of this crowdfunding project to get this billboard (and others) up all across the state.
Please donate today!
Donated before using an account?
Login