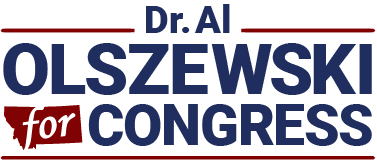 I'm Dr. Al Olszewski and I'm running for Congress. I'm a former State Senator, Military Veteran, and an award-winning Orthopedic Surgeon.
I am a Trump-Republican and I am proud to have the most conservative voting record of any candidate in the race for Montana's new Western Congressional District. Can I count on you to contribute $5 or $25 today?
Donated before using an account?
Login