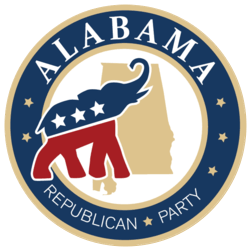 With your monthly contribution of $15, you can help make sure that Alabama does not miss the opportunities we have to build a foundation for our future in which the Alabama Republican Party is the majority party for generations to come.
By joining the Capitol Club, you will partner with hundreds of conservative, grassroots activists around the state in building this foundation.
Membership in the Capitol Club will entitle you to:
Discounted tickets to the annual Summer and Winter Dinners, as well as special events
Current members will not receive direct marketing solicitations from the Alabama Republican Party
Alabama Republican lapel pin and window decal
Donated before using an account?
Login