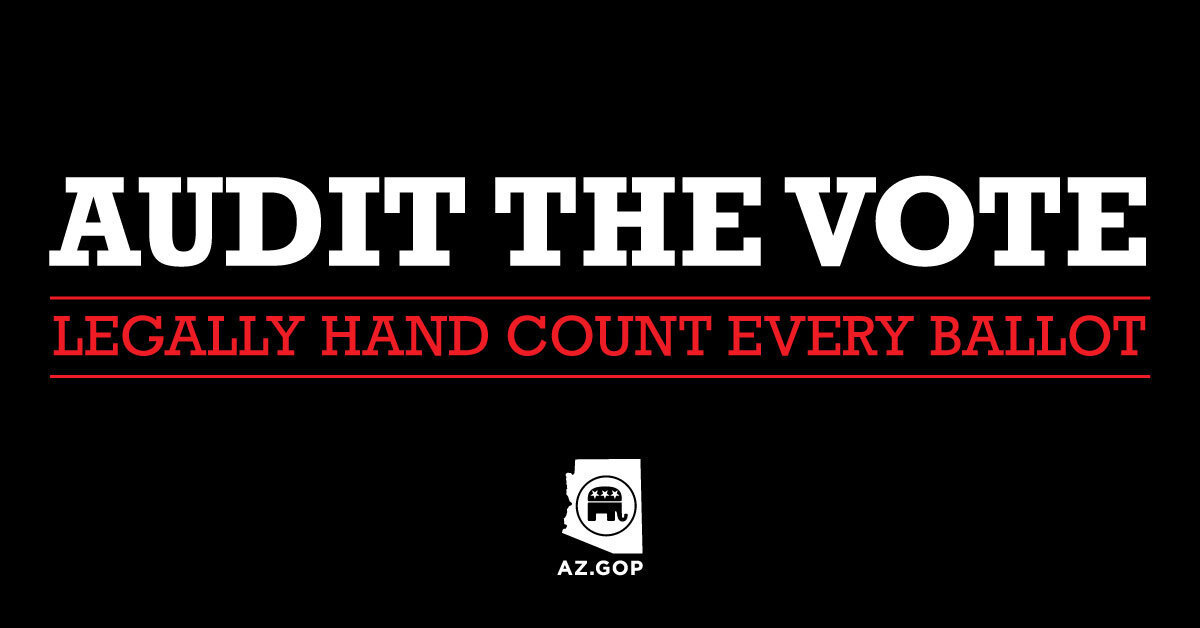 Support the Maricopa County forensic audit!
After months of stalling tactics and lawsuits, the Maricopa County Board of Supervisors, under Court order, provided the ballots and machines from the November 2020 election to the Arizona Senate for a full forensic audit and hand recount of the election in Maricopa County, Arizona.
The process, a significant undertaking – the first full audit and hand recount by a legislative body of the 2020 election in the nation – started Friday, April 23rd.
What a great day for Arizona and the nation. Despite the Fake News Media and false cries from those who view any effort to review election results as somehow eroding the confidence of our elections, what Republicans in Arizona have accomplished is just the opposite. We are restoring faith in our country and our elections.
Americans have a right and a Constitutional duty to ensure that our elections are accurate, fair, and untainted by those who seek to grab power by any means possible. Manipulations of machines, lack of voter identification, last minute drops of countless mail-in ballots, are not what we expect in elections, and we should not and will not accept it.
The audit is needed to answer the thousands of questions about the election that Arizona Senate lawmakers have received from constituents. The audit and hand count of some 2.1 million ballots is being done by non-partisan observers, with the media in attendance, and provided by live stream nationally to anyone who wishes to watch. That's full transparency.
The Republican Party of Arizona, working together with the Arizona Senate, has accomplished something no other state has achieved. That's why we need your help. We have made it clear by leading the charge since election day, that when it comes to Election Integrity, we will not be intimidated. 

Join us in supporting our work. We aren't finished fighting. And we won't be until we get the answers we deserve.
Donated before using an account?
Login