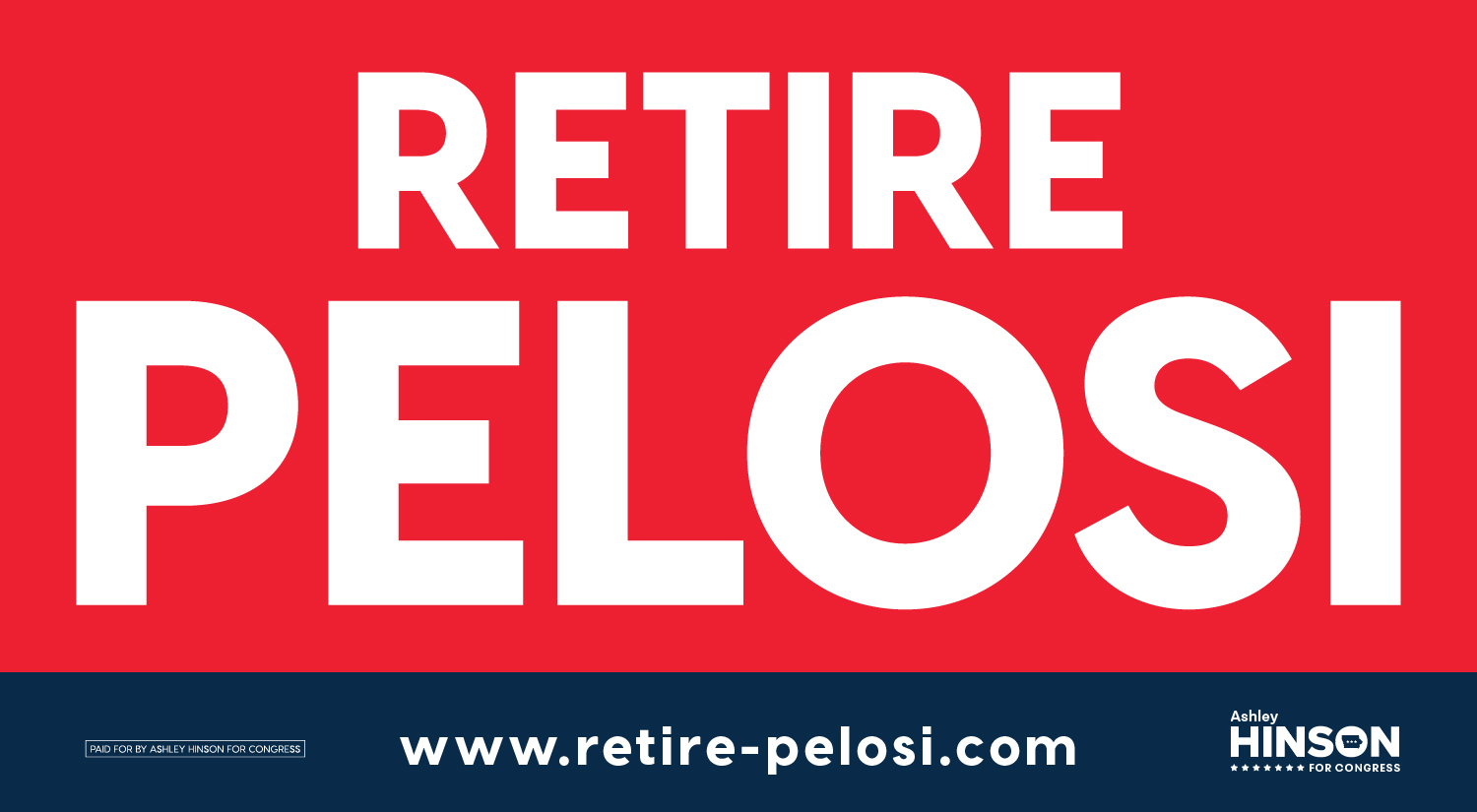 If we want to RETIRE PELOSI, we MUST all do our part!
Every donation of $10 or more and you will receive a RETIRE PELOSI sticker sent right to your door!
Help take back the House. Donate $10 today and receive your RETIRE PELOSI sticker.
Donated before using an account?
Login