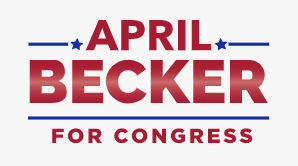 Donate to Becker for Congress Today!
April Becker is a true Nevada success story.
As a working mom with young children, April put herself through college and law school at UNLV. 
April is the owner of April Becker & Associates law firm and is a top-rated litigator and real estate attorney in Las Vegas.
April has always enjoyed fighting for the underdog and taking the tough cases. She was selected as a Super Lawyer Rising Star and inducted into the "100 Hours Club" by the Legal Aid Center of Southern Nevada for her pro-bono legal aid to those in need.
April firmly believes in giving back and serving the Las Vegas community. She proudly serves on the UNLV Libraries Advisory Board.
April has built her business right here in Southern Nevada. She and her husband, Matt, have also raised their three children here. They enjoy giving back to the Las Vegas community they all call home.
Donated before using an account?
Login