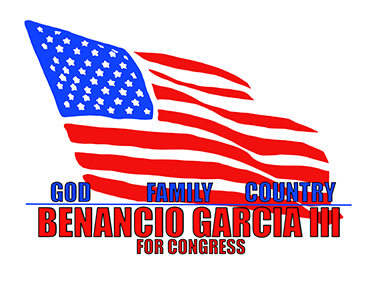 Look around you. Do you like what you see happening to our great country? Do you want someone who will represent you? I fought for our country in Iraq. I fought corruption in my community as an auditor in my home city. Now I want to fight for you in Washington, D.C.
   But I can't do it alone. I need your help. Please join me in putting America back on the right track!
God, Family, Country
Benancio Garcia III
for Congress
Donated before using an account?
Login