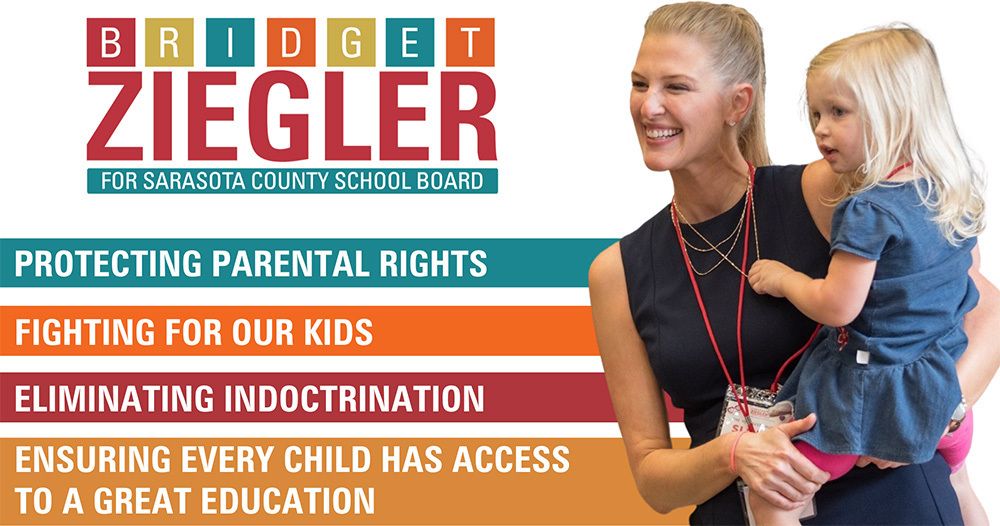 Bridget needs your help to stay on the School Board...

Chip-in to protect parental rights and help Bridget Ziegler continue the fight on the Sarasota County School Board!
Note for Business Owners: The donation limit is $1,000 per person and $1,000 per business entity. (Example: Person A can donate $1,000. Person A owns LLC A, LLC B, LLC C... Each of the LLCs can donate $1,000 each as well)
Donated before using an account?
Login