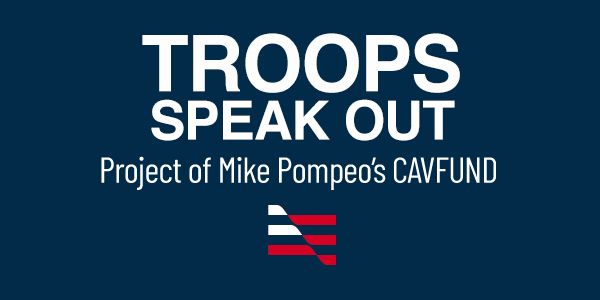 Will you help Mike Pompeo and CAVFUND bring light to the woke ideology being instituted in our military institutions and implore Americans to recognize both the vital role of our military – to protect and defend America – as well as the dangers of allowing other goals, such as climate change, equity and diversity, to take primacy over it?
Every dollar you donate will be directed toward educating the public about this issue and the danger it poses to our national security.
Donated before using an account?
Login