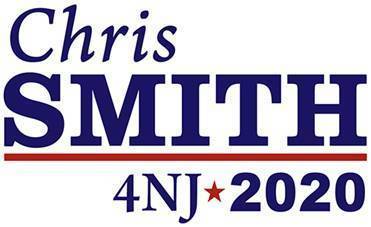 Chris Smith is one of two Republican members of NJ's congressional delegation but Democrats are not satisfied.
Democratic National Committee chairman Tom Perez said that he is "optimistic" about unseating Chris.
We can't let that happen!
Help provide Chris with the resources he needs to run a reelection campaign that can effectively respond to all the smears and lies that his opponents will spread about him.
Donated before using an account?
Login