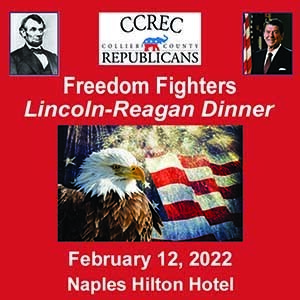 LINCOLN-REAGAN DINNER PROGRAM SPONSORSHIP OPPORTUNITIES
We are an all-volunteer organization with very little overhead. Your contribution in the form of an advertisement in our Lincon-Reagan Dinner Program will be deployed to support Republican grassroots efforts, our "virtual" office, our future headquarters, and our slate of non-federal candidates after the August 2022 primaries. 
Donated before using an account?
Login