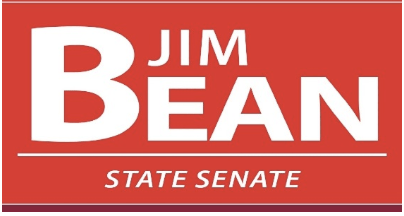 Donate Today to Support Jim Bean's fight for Minnesota's State Senate District 56!
The Jim Bean campaign signed a public subsidy agreement, which means we limit the amount of "big money" involved in the electoral process. Every contribution helps Minnesotans get their state back on track. Our campaign promises to spend wisely as we push to win this election.
Each year, Minnesota residents can donate to Minnesota candidates and receive a $50 refund from the MN Department of Revenue. Please look at the following link for more information on the Public Contribution Refund. 
Step 1. Print a copy of your donation.
Step 2. Print and fill out the PCR application https://www.revenue.state.mn.us/political-contribution-refund
Step 3. Request an EP-3 form from [email protected] 
Step. 4 Send in all three forms in the mail (contribution receipt, PCR application, and EP-3 form)
Mail this application no later than April 15, 2023, to:
Minnesota Department of Revenue
Political Contribution Refund
600 N. Robert St.
St. Paul, MN 55146-1800                      
For a list of requirements and qualified Minnesota political parties, view the instructions for Form PCR, Political Contribution Refund Application. 
Donated before using an account?
Login