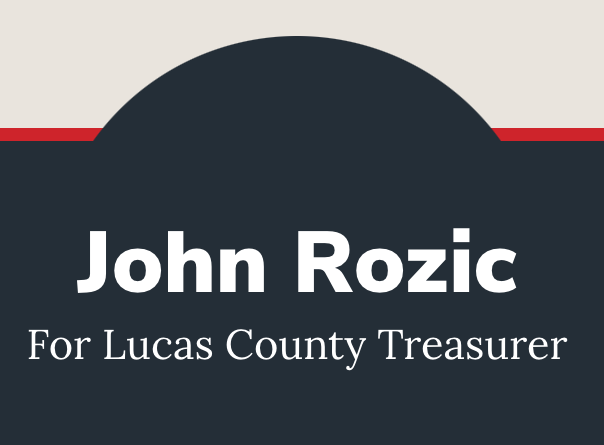 Thanks for supporting the Campaign to Elect John Rozic as County Treasurer in Lucas County.
Our part of the State of Ohio is fundamentally similar – economically, socio-economically and politically – to what it was when I moved here to attend law school. We are ready for some balance in local government. I will bring part of that balance as Treasurer.
Sincerely,
John
Donated before using an account?
Login