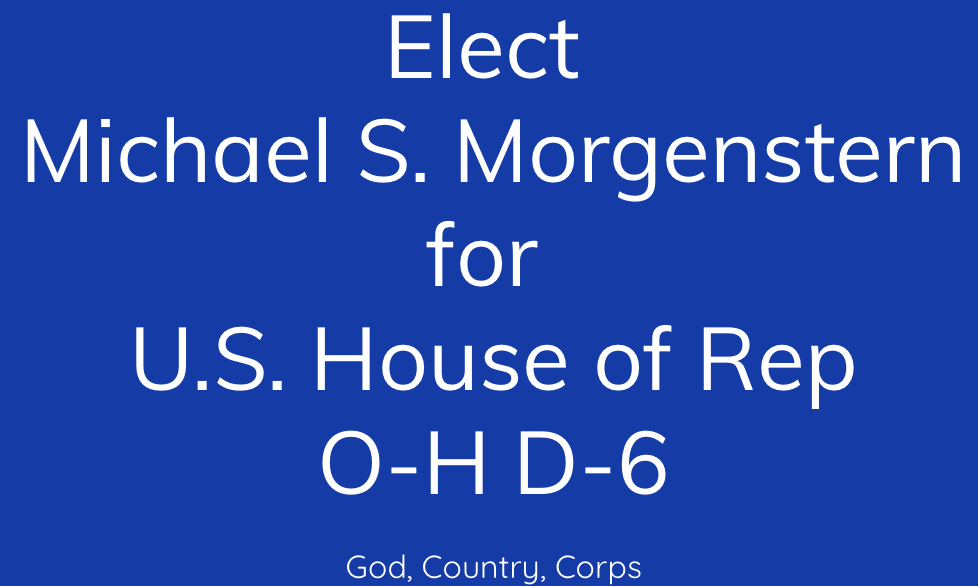 I am a Republican Constitutionalist. I love the country that women and men created hundreds of years ago! I celebrate the Marine Corps Birthday more than my own birthday. The history of our country is astounding. My story is not so glorious but we all start somewhere and god is directing us!
I was born and raised in Columbiana, Ohio. I graduated from Columbiana High School in 2008 and entered the United States Marine Corps immediately after. I served 5 years in the Corps as a Data/Wire Technician. In 2012 I deployed to Afghanistan with Combat Logistics Regiment 15. While in Afghanistan I was awarded the Navy and Marine Corps Achievement Medal for superior performance.
I believe Ohioans, and all Americans, need a Representative that will be truthful with them and will not lie to their faces. I think we need an honest and deserving Representative that will fight for the rights of Americans and the Constitution. I faught in the war in Afghanistan to protect your freedoms and rights! I now want to fight for our Constitutional RIGHTS! Donate today to help support my fight for our Country!
Donated before using an account?
Login