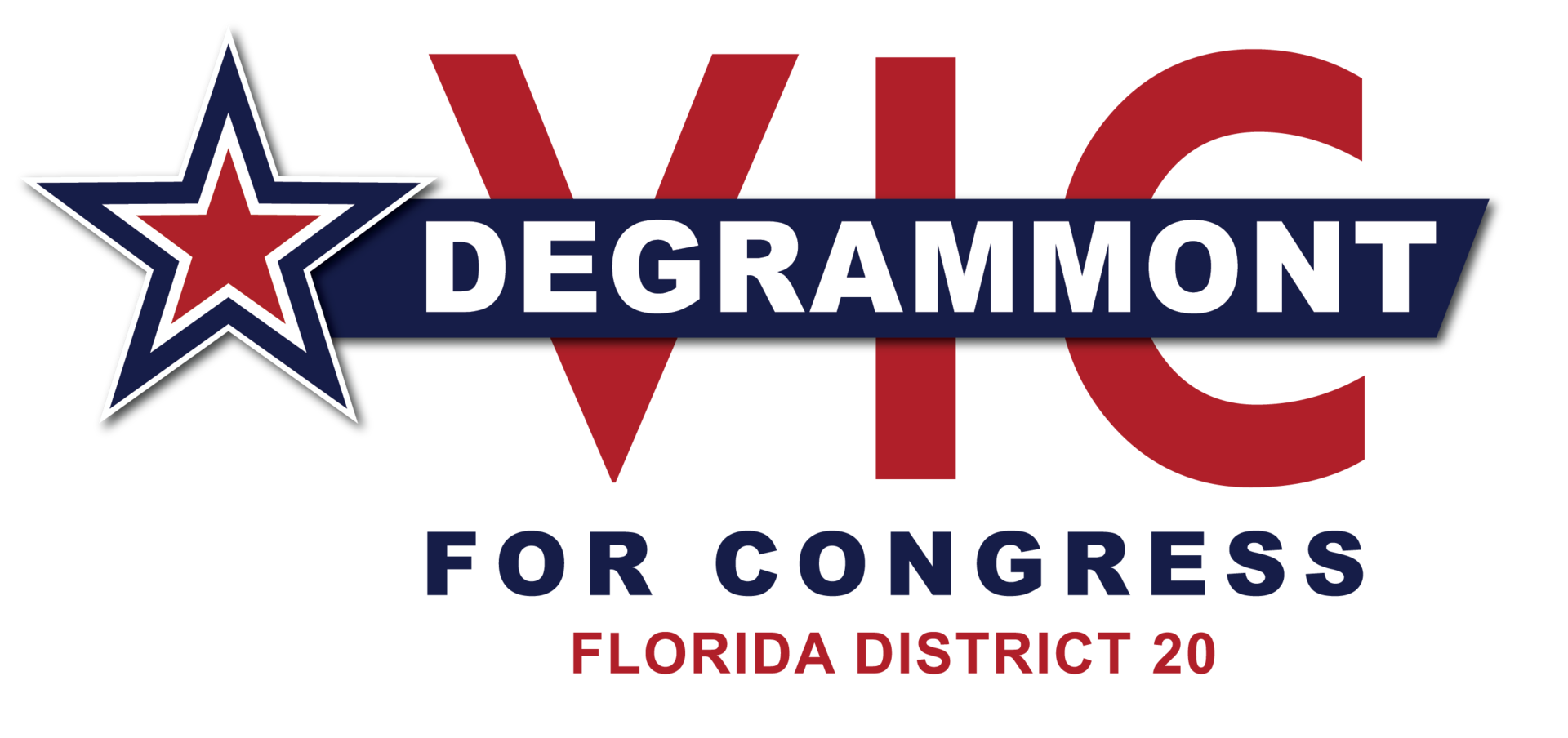 For 30 years Democrats have run Florida Congressional District 20 into the ground. CD20 contains three of the poorest cities in the state of Florida. With your DONATION we can have a fighting chance to change this District, and help the people overcome decades of failed policy.
This Special Election is the first to test the Florida Voter ID Laws which bring security back into our elections. A victory for Vic DeGrammont will send a strong message to Nancy Pelosi, Adam Schiff, AOC, and the Squad. We have a unique opportuity, it's time to FIGHT for South Florida!
Thank you for your Donation and support,
Vic DeGrammont
Donated before using an account?
Login