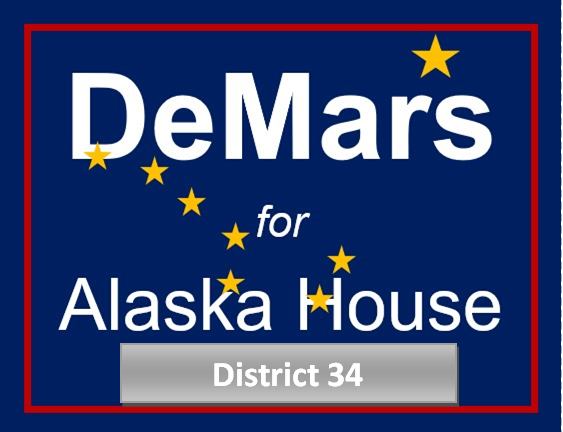 Help Republicans win back the Alaska State House!
Your donation will help win back our state House of Representatives and reunite the Alaskan Legislature.
With the redistricting of 2022, the current house representative for district 34 is a Democrat of the House Democratic Majority Caucus. Now is the time to win it back!
Nate DeMars maintains fiscal and U.S. Constitutional conservative values with the ability to help lead Alaska to a conservative future.
We need your donations to make it happen. Donate today!
Donated before using an account?
Login