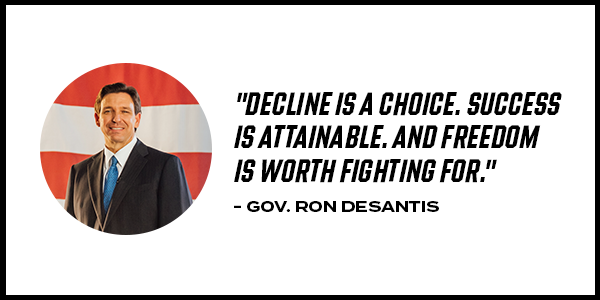 OFFICIAL DESANTIS WEBSITE  ✔
No smoke and mirrors, no fake matches, and no lies. 
Our entire fundraising & digital program's foundation is built on this principle: Our donors are a part of our team; they are NOT our personal piggy bank.
Look, we get it. Thanks to Joe Biden's Economy, times are tough, and our team does not want to pressure you towards donating if you cannot afford it.
A lot of campaigns try to guilt trip or mislead you into a donation. Frankly, it is dishonest, and it is not us.
That is why you will never receive a solicitation from this campaign that promises a fake match or degrades you for not donating.
Instead, when you contribute to the campaign, you will get exclusive invites to Tele-townhalls, merchandise offers, and investor reports on our campaign performance, ranging from our fundraising numbers to polling.
You will always get honesty from this campaign. Whether the news is good or bad, we promise you that you will be told the truth; because you are part of this team.
Sound like a plan? Become a monthly donor today and join our fight for freedom!
Donated before using an account?
Login