The radical left wants to:
❌ Put an N-95 muzzle on your kids. ❌ 
❌ Take away parents' rights in the classroom.❌
❌ Institute draconian mandates to lock you down. ❌
The time for talk is over. It's time to fight back.
Republicans don't get a mulligan in 2024. Ron DeSantis is the ONLY candidate in this race who can get the job done. It's now or never. 
Wait, before you go...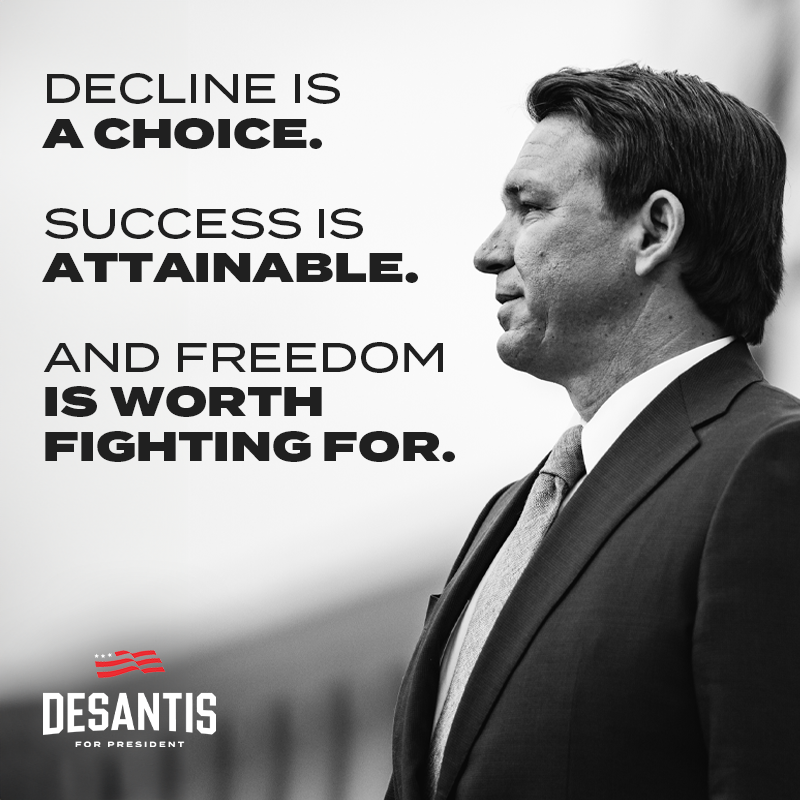 I am fighting to lead our Great American Comeback. I will restore freedom across our country. I will stand up to the radical Left's indoctrination of your children, imposition of a social credit score, hostile takeover of our military, and neglect of our southern border. I will reverse every one of Biden's policies that have caused average American families to suffer, and I will fight tooth and nail to get our country back on track.
I know this country's potential, and the corrupt Washington elites realize I am the only candidate who can defeat Joe Biden. Decline is a choice.
I need your support to prove that the elites don't call the shots in next year's election. If you can support my campaign, please chip in.
Thanks,
Governor Ron DeSantis