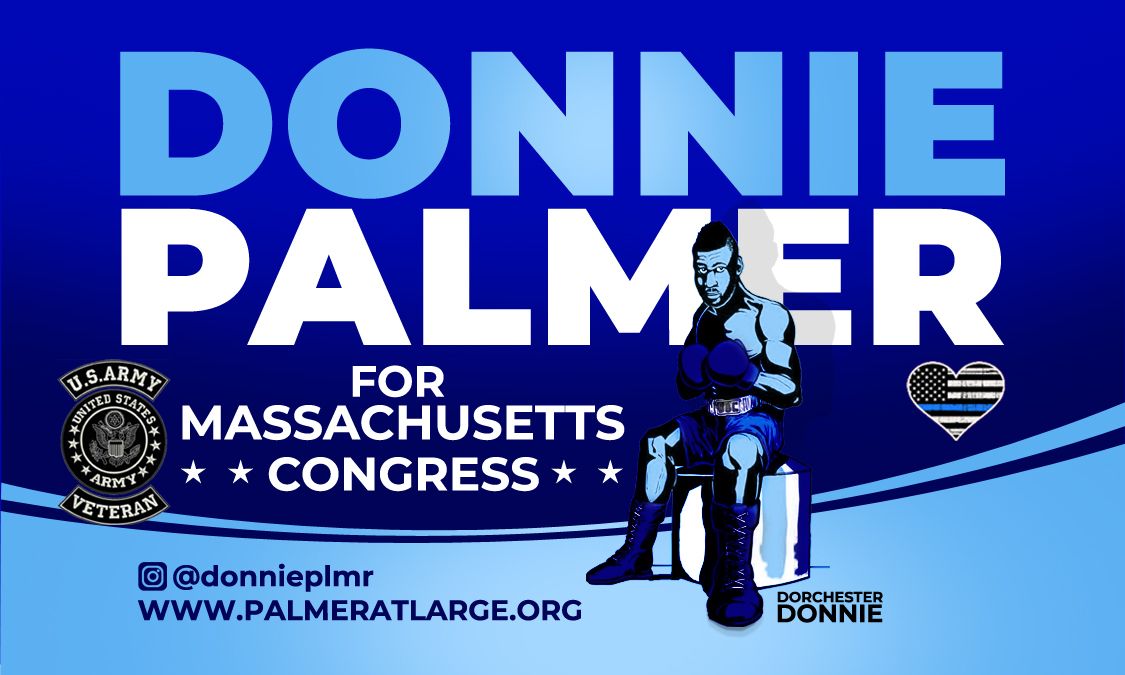 www.DonniePalmerforCongress.com
What we are seeing today is the hypocrisy of the radical left … 
They want to defund the police.
They have no respect for the rule of law.
They want to eliminate parents from any involvement in our children education.
They want illegals to have driver's license. 
They steal money that was intended to help others.
I want our kids to understand that this country is built on freedom, liberty and personal responsibility.
My vision is to teach our kids that America is the greatest country in the world.
We need to educate our children about the importance of family faith and loving our neighbors.
Ayanna Pressley's a member of the squad is a leader for the radical lefts agenda.
Please send what you can today!
Donnie Palmer for United States Congress 

Donate to
    Donnie Palmer
Today!