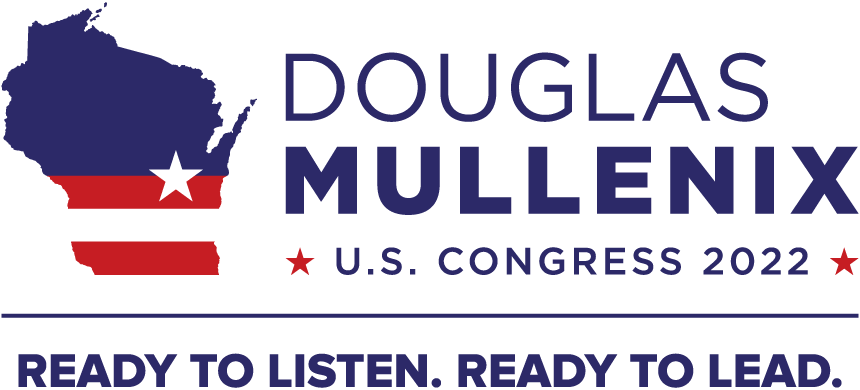 Douglas Mullenix
for Wisconsin's 6th District

I am a Republican running for U.S. Congress because like so many of you, I'm tired of seeing our country sit void of effective leadership and seeing Wisconsin continuously under-represented on the national stage. Let's work together to bring real change to OUR district and OUR nation.

Join our team today. Chip in below!
Donated before using an account?
Login