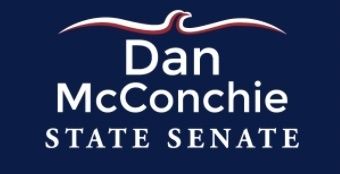 Senator Dan McConchie is a lifelong conservative with a proven track record of accomplishment in both the for-profit and non-profit sectors. With the exeprience of amanging an organizational budget and meeting a payroll, Dan understands exactly what Illinois families and small business owners face every day under our dysfunctional state government. 
Dan is not a career politician. As an accomplished outsider who owes nothing to the Springfield elite. 
Dan McConchie is a Senator who is completely dedicated to you. Let's help keep him in office! Donate today. 
Donated before using an account?
Login