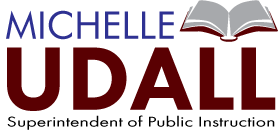 Michelle Udall:
I'm running for Superintendent of Public Instruction because our kids can't afford four more years of school closures, contentious mandates, and critical race theory.
But I can't win without your help.
Please donate today to show your support and join our campaign. >>
Donated before using an account?
Login