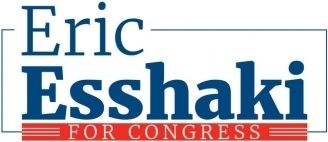 Make a Difference. Join Team Esshaki.
Eric Esshaki is a proven conservative leader who will stand up for what he believes in. The world as we know it has drastically changed. Liberals from across the country do not want us to succeed and make changes. As Americans, we need to stand up for our values and beliefs. 
This is why the Esshaki campaign needs YOUR help right now.
Donated before using an account?
Login