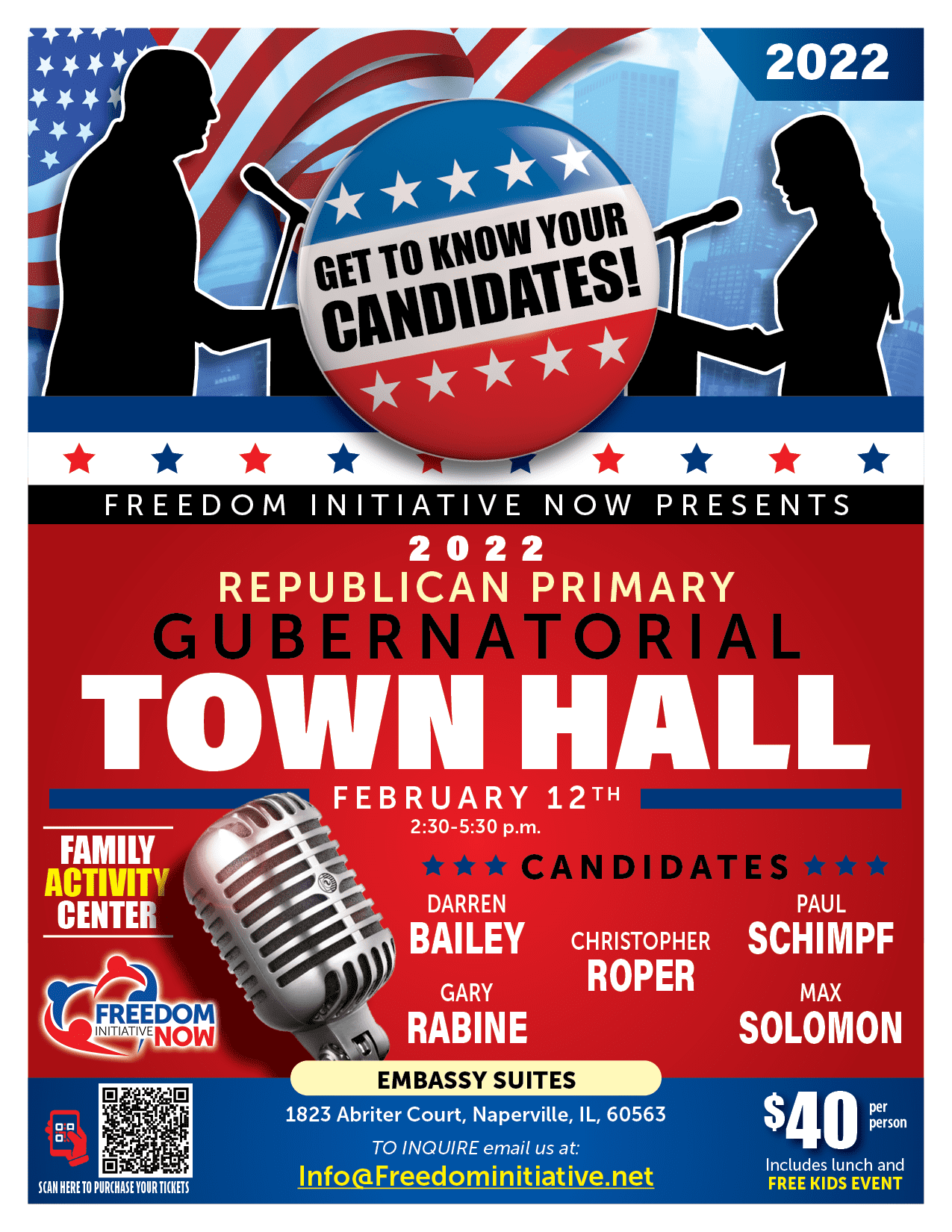 Join us for a Town Hall with Republican Primary Gubernatorial Candidates Darren Bailey, Gary Rabine, Christopher Roper, Paul Schimpf and Max Solomon! With co-moderators Nick Richmond, Chairman and Founder of Freedom Initiative Now and Kelly Dittmann, Chairwoman of Suburban Action PAC, it's sure to be a great afternoon!
Family Activity Center will take place next door for Children Under 12.
2:00 pm  Registration 
 2:15 pm Town Hall Doors Open                     
2:15-4:30    Lunch
2:30 Welcome to Freedom Initative Now Townhall -Pledge of Allegiance
2:40 Kelly Dittmann Introduction
2:47 Rules of Engagement
3:00 Let the Conversation Begin-First Question
3:35 Second Round of Questions
4:10 Third and Final Round of Questions
4:45 Closing Statements
5:00 Townhall Ends
Donated before using an account?
Login