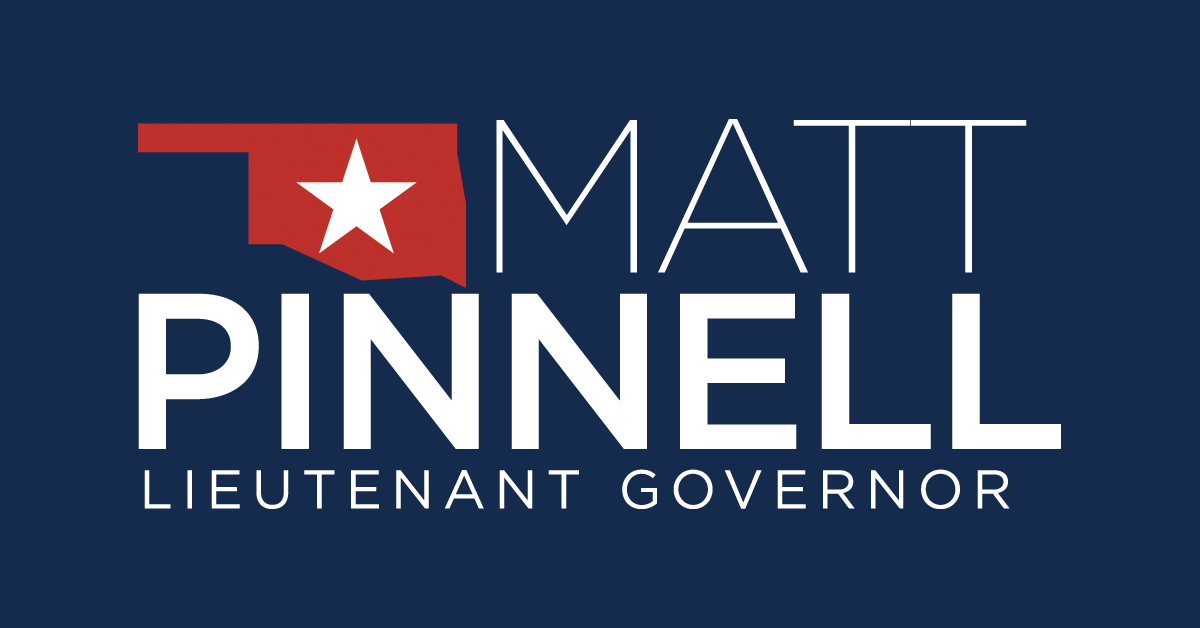 Donate to Matt Pinnell for Lieutenant Governor Today!
Matt Pinnell was elected Oklahoma's 17th Lieutenant Governor on November 6th, 2018, with 62% of the vote and won all 77 counties.
Matt ran on a platform of supporting small business owners and championing the economic development potential of Oklahoma...and he's done exactly that in office. 
Support Matt today and help Oklahoma become a Top Ten state! 
Donated before using an account?
Login