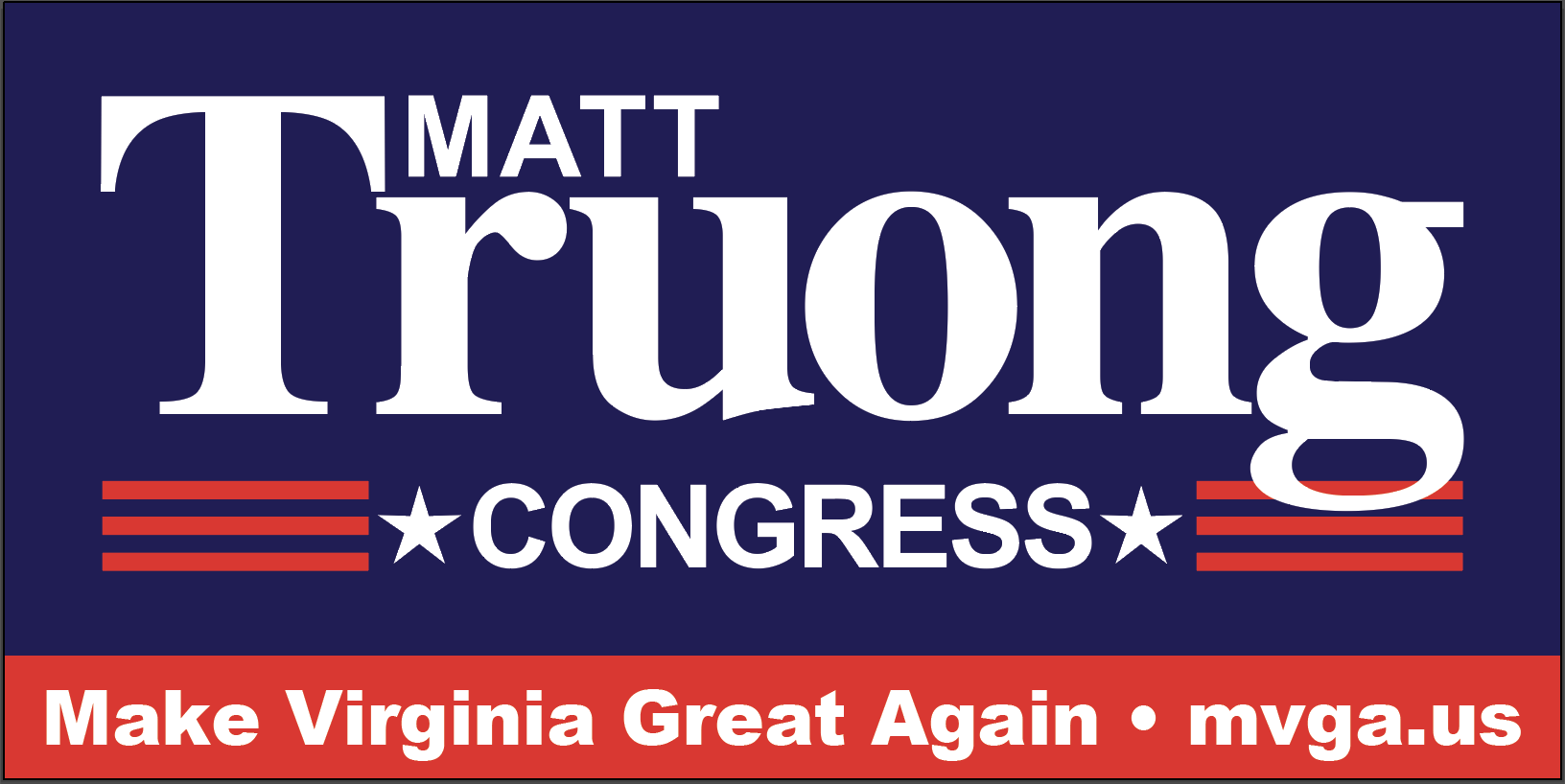 Please Support Matt Truong for Congress - Virginia 10th District
Bloomberg and Soros have recently funded a takeover of Virginia's legislature and many of the commonwealth's constitutional offices. Congresswoman Jennifer Wexton (D, VA-10) is on-board with their socialist schemes.  Please help us to take back the once proudly conservative 10th Congerssional District Seat in Virginia!
Matt Truong is a survivor of Communism, and knows exactly what we are fighting against.  As a teenager in the early 1980s, he escaped communist Vietnam with barely two pairs of clothes and two words of English.   After legally emigrating to the USA as a refugee, he worked hard to learn English, finished high school, and went on to earn a Masters Degree in Electrical Engineering, founded several start-up tech companies, and now works as a Sales Executive for a Fortune 100 corporation.  He is the embodiment of the American Dream - something which would not be possible under a Socialist or Communist economic system!  
Matt Truong is:
A staunch Constitutional Originalist Bill-of-Rights Video 
Solidly Pro-Life - believes that life is the most fundamental right of all, and that adoption must replace abortion 
Pro Second Amendment - attended Lobby Day in Richmond to demand protection of our rights by state legislators Red-Flag Law Video
Formulating workable alternatives to Student Loan schemes and other socialist give-aways Socialism Video 
For LEGAL immigration, but also for STOPPING ILLEGAL immigration and the crime that comes with it
For reducing burdensome, unnecessary regulation and government interference which greatly increases business and consumer costs 
For lower income taxes - people are better at deciding how best to use their hard-earned money than the government 
A believer in free-market economics - that the mixed-economy / minimally-regulated Capitalist system is and has always been the best, most efficient means of providing economic opportunity to the masses and for reducing poverty. Free-Market Video
NOT a career politician, nor likely to become one - Matt believes that Congress should function as the Founders intended
Please support Matt Truong, a true Conservative for Congress!
Please get involved at: Volunteer
Matt Wins Straw Poll in Clarke
Hear Matt on the Larry O'Connor Show
Donated before using an account?
Login