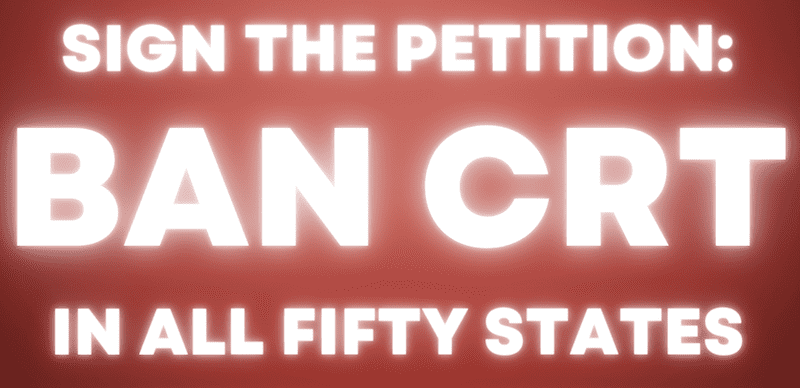 BAN CRITICAL RACE THEORY
The Democrats have spent YEARS indoctrinating our children in schools.
In the last few years, CRT has become a part of the national curricculum and liberals want it to be MANDATORY in all curiculums.
They want to keep PARENTS out of schools and put racial indoctrination in.
SIGN THIS PETITION NOW if you stand AGAINST Critical Race Theory: