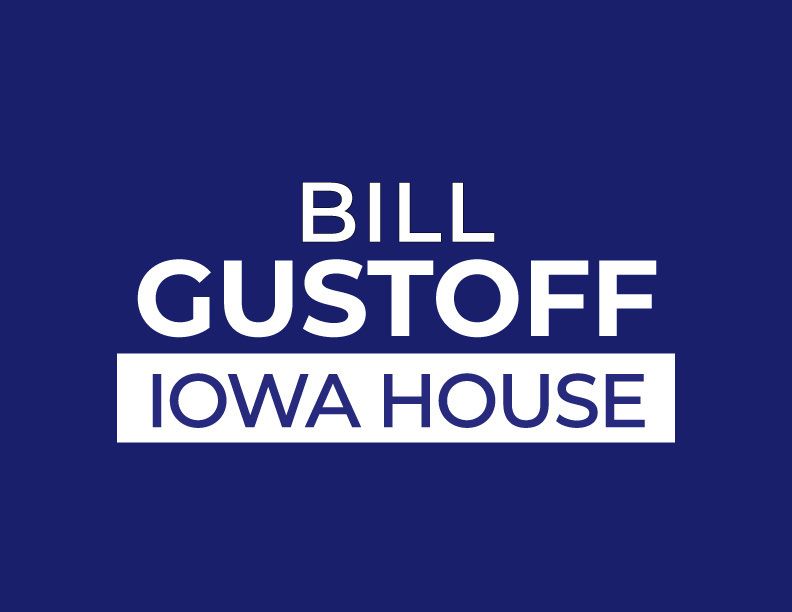 The Best Governor in the U.S. Supports Bill Gustoff for Iowa House District 40 
Allow Us to Boast a Little: We know we may be a bit biased, but others outside of Iowa are saying it, too: Iowa has the best governor in the nation in the person of Governor Kim Reynolds! We like to boast in that, and we are proud to support Governor Reynolds.  
We also will boast in the fact that Governor Reynolds supports us!! She is backing the Gustoff for Iowa campaign to elect Bill Gustoff in Iowa House District 40! She will be our special guest at a fundraiser on Thursday, September 22, 2022, 5:00 - 7:00 pm at Brick & Ivy Rooftop, 400 34th Avenue SW, Altoona, Iowa.
Successful events need willing sponsors, and we are reaching out to you before we send invitations to a wider audience. Will you join Governor Reynolds in supporting us by helping to host or sponsor this event? Individual or couple sponsorships (with two admissions to the event) are available at three levels:
Host Committee Member: $500+

Patriot Sponsor: $250

Sponsor: $125
Our initial list of hosts includes Gary and Barbara Reubel, Jack & Rachel Whitver, Matt Whitaker, Chris and Amanda Hagenow, Steve and Carmine Boal, Jeff and Janet Boeyink, Matthew and Melanie Edwards, Iowans for Tax Relief PAC, and Associated General Contractors of Iowa PAC. Others will be joining them soon, and a full list of hosts and sponsors will be displayed at the event. 
Basic attendance will be available for $50 per individual, but we are reaching out to you now to build our host committee. We will be making this event available to a wide audience, and space is limited. So, act now!
I face a Democrat opponent who looks to be well funded by East and West Coast liberal interests. We need Iowans to step up and support our effort.
Can you help with what will surely be a boost to our campaign to keep Altoona, Ankeny, and the surrounding area in Republican hands?
Thanks for your consideration and support!