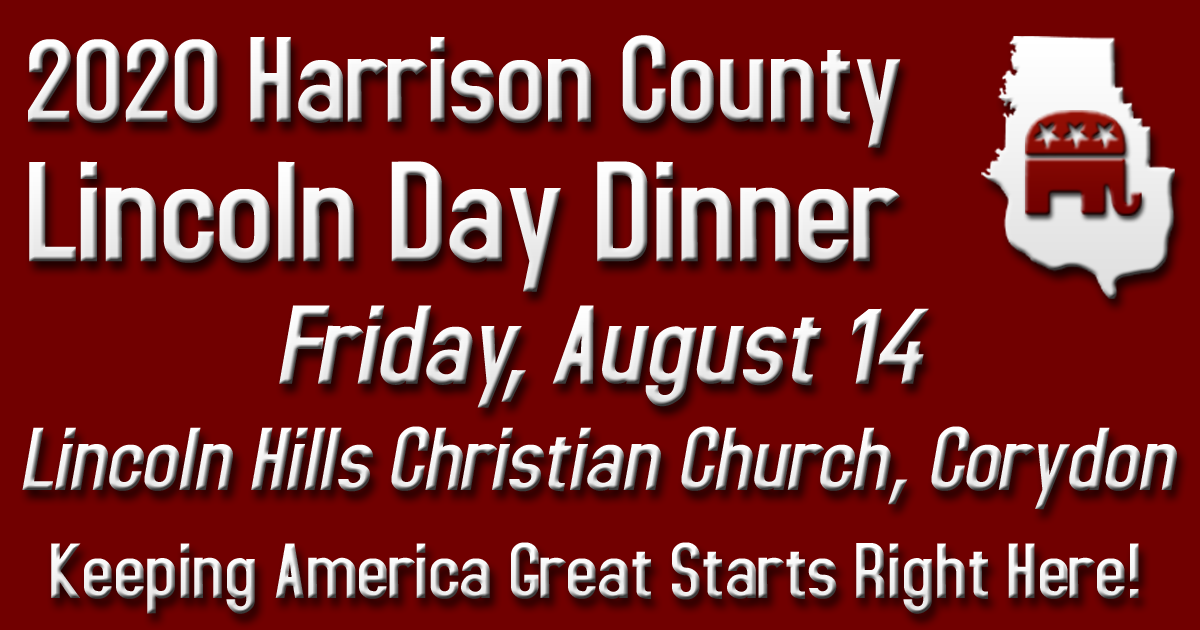 Lincoln Day Dinner tickets are $30 each.
You can also pay for your dinner tickets by sending a check to:
Harrison County Republican Party
P.O. Box 729
Corydon, IN 47112
Tables at the dinner will seat 8.
Should social distancing regulations on the date of the dinner not allow 8 people at a table, we will group parties of 8 at two adjacent tables.
Please indicate below whether you are attending the dinner, will be picking up carryout dinners that evening, or cannot attend but wish to make a donation.
Donated before using an account?
Login