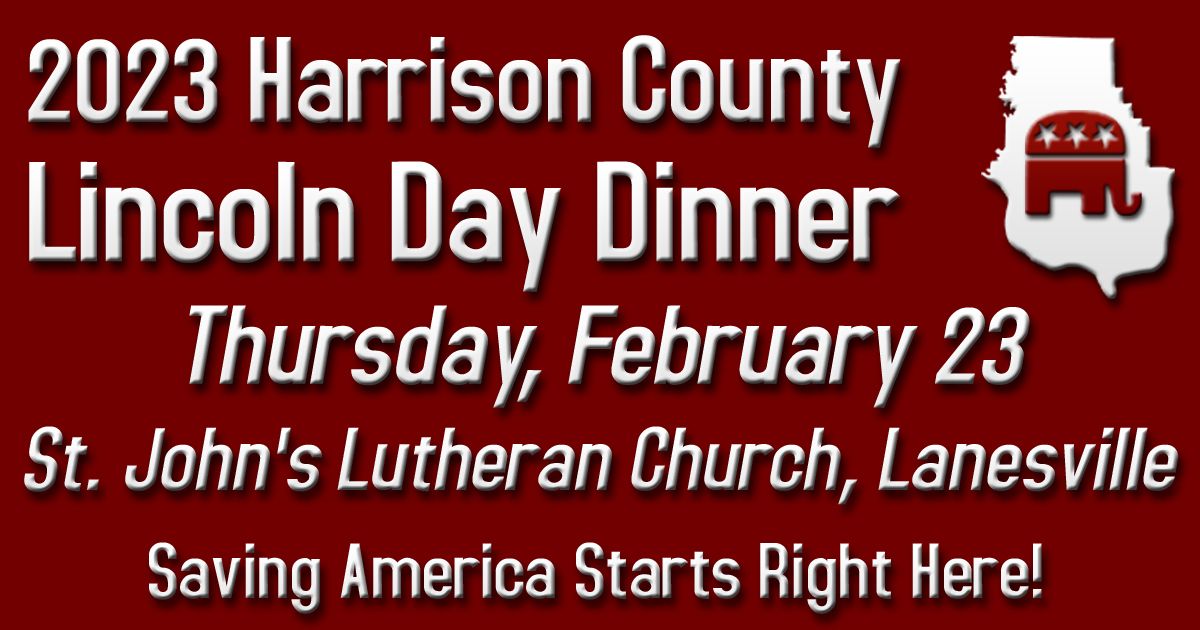 Lincoln Day Dinner tickets are $40 each.
You can also pay for your dinner tickets by sending a check to:
Harrison County Republican Party
P.O. Box 729
Corydon, IN 47112
Tables at the dinner will seat 8.
Please indicate below whether you are attending the dinner, or cannot attend but wish to make a donation.
Donated before using an account?
Login