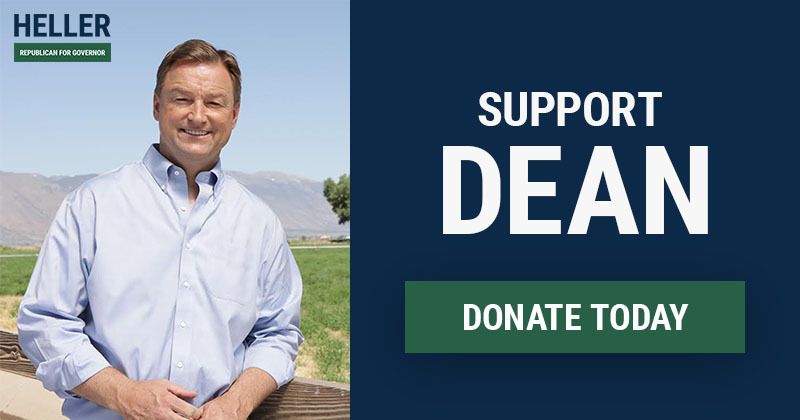 SUPPORT DEAN HELLER FOR NEVADA
Dean is just like you. Proud to be a Nevadan. Devoted to his family and his faith. Worried about the future of our state. That's why Dean's in the race. Dean is dedicated to bringing common-sense solutions to the problems Nevadans face.
His campaign is committed to:
Fighting Illegal Immigration
Safe and Secure Elections
Supporting Law Enforcement
Getting Nevada Back to Work
If that's the direction you want to see Nevada go in, donate to Dean's race today!
Yes, I want Nevada back on the RIGHT track. I am making a contribution to Dean's campaign today ⬇️
Donated before using an account?
Login