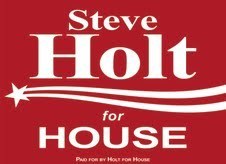 Support a Conservative Leader that gets things done:
Republicans need your help – I need your help to keep the Iowa House in Republican hands. That is why I need your contribution.
I WILL stand against the dark forces that seek not to build up our state and nation but instead to destroy. These forces seek to destroy the nuclear family in America, erase our history, attack our heroes, replace the National Anthem, change the name of Mount Rushmore or blow it up, defund the police, expand abortion, and turn us against one another based on race and economic status. I reject all of this; I will have none of it because I know we are one nation under God. We must embrace our Founding Values of Faith, Self Reliance through Hard Work, and Limited Government as the pathway to a solution for the challenges we face, not the shared misery of big government socialism.
Together, we can stand up and win for America and for the future of our children. 
Thank you for your contribution and God Bless.
- Steve   
God Bless, Steve 
Donated before using an account?
Login