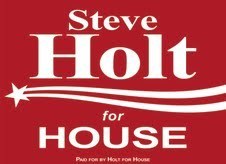 Sweet Freedom Celebration
 Join me for the 9th Annual Sweet Freedom Celebration, presented by The Stables at Copper Ridge, Wanda Bohlmann Johnson, Chad & Heather Langenfeld, Jim & Deanna Langenfeld, Todd & Emily Thams, & the Crawford County Republican Central Committee.
Our very Special Guest is Governor Kim Reynolds. Additional guests include Majority Leader Matt Windschitl, Senator Dan Dawson, The Iowa Firearms Coaltion, Meredith & Natalie Gibson (Iowa's 2nd Amendment Sisters), The Coalition of Pro-Life Leaders, & the Family Leader.
Details:
Thursday, October 28th, 2021
5-7pm
The Stables at Copper Ridge
2199 Ridge Road
Denison, Iowa
Host Committee Levels:
$1,000
$500
$250
All contributions, regardless of size, are deeply appreciated! Thank you for joining the fight, and I hope you will come and celebrate Sweet Freedom with Governor Reynolds and I on October 28th!
- Steve
Donated before using an account?
Login