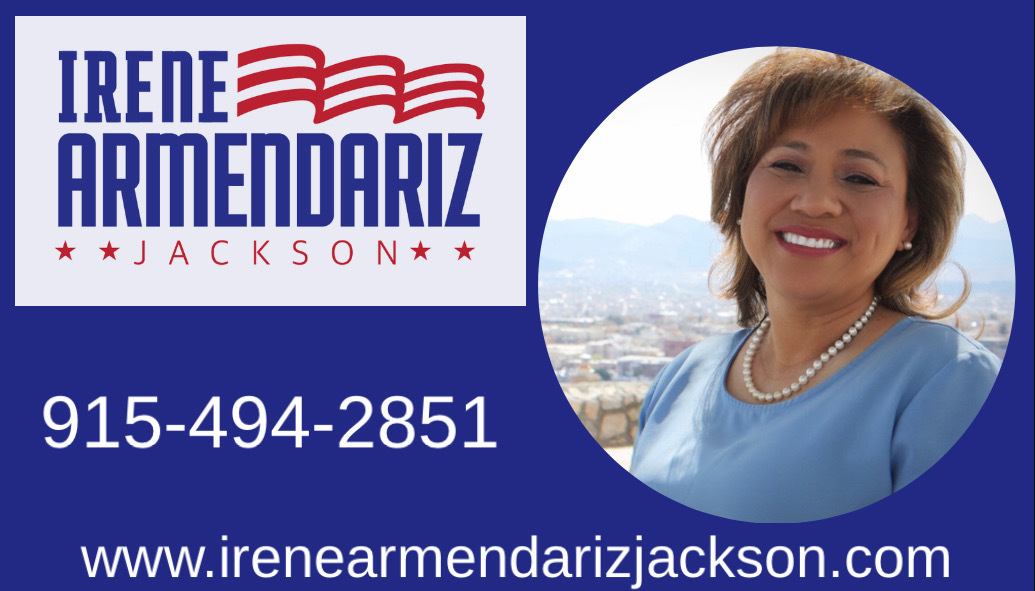 Irene Armendariz-Jackson, is an American Realtor and small business owner. Her parents, Ernesto and Graciela Armendariz are Mexican immigrants who are naturalized U.S. citizens.  Irene and her husband have been married for 25 years.  They have 3 daughters and 2 grandchildren.  She is a native of El Paso, where she has strong ties to the communities of both El Paso and Ciudad Juarez.  This has given her a broader perspective to how the U.S. and Mexico can cooperate with initiatives that will help both countries prosper.  
Support Irene Armendariz-Jackson for Congress
Donated before using an account?
Login