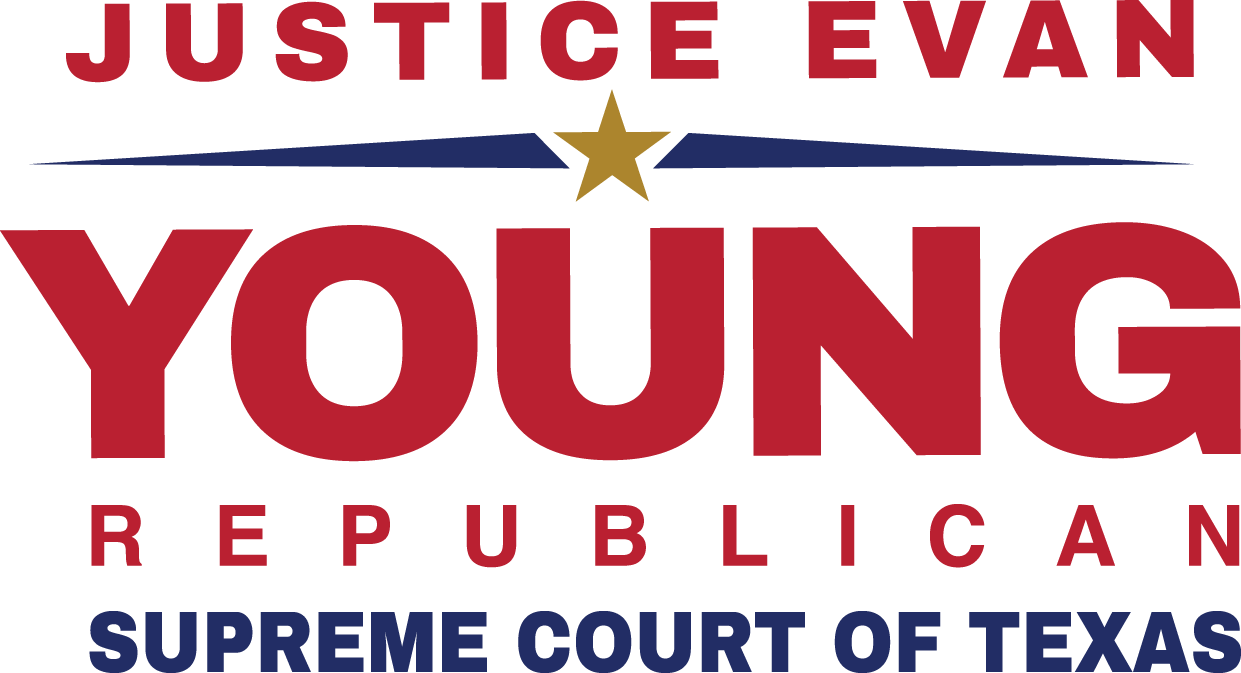 Evan Young is a proven legal scholar and public servant. Evan's extensive background in private practice and public service makes him extraordinarily well qualified to serve the people of Texas on the Supreme Court. Having clerked for Justice Antonin Scalia and dedicated his life to advancing the rule of law at home and abroad, Justice Evan Young will faithfully defend the Constitution and laws for the people of Texas.
"I will faithfully apply our Constitution and our laws as they are written, without fear or favor, in every single case. This is my promise to the people of Texas. Our country and our state were built on principles of freedom and self-governance, and you can count on me to defend those principles every day."
Justice Evan Young
To make a donation by check, please click here to download the form. Thank you. 

Donated before using an account?
Login