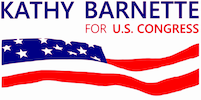 I told y'all, I'm not rolling over for felonious foolishness and dishonesty. I am a fighter. I will fight for you and your family.
Each LEGAL vote matters. Period.
Our lawyers are in court now FIGHTING for the integrity of EVERY VOTE.  Stand with us now.  That's why I'm urging you to consider donating $25, $50, $250 to help us ensure EVERY Kathy vote gets counted.
Donated before using an account?
Login