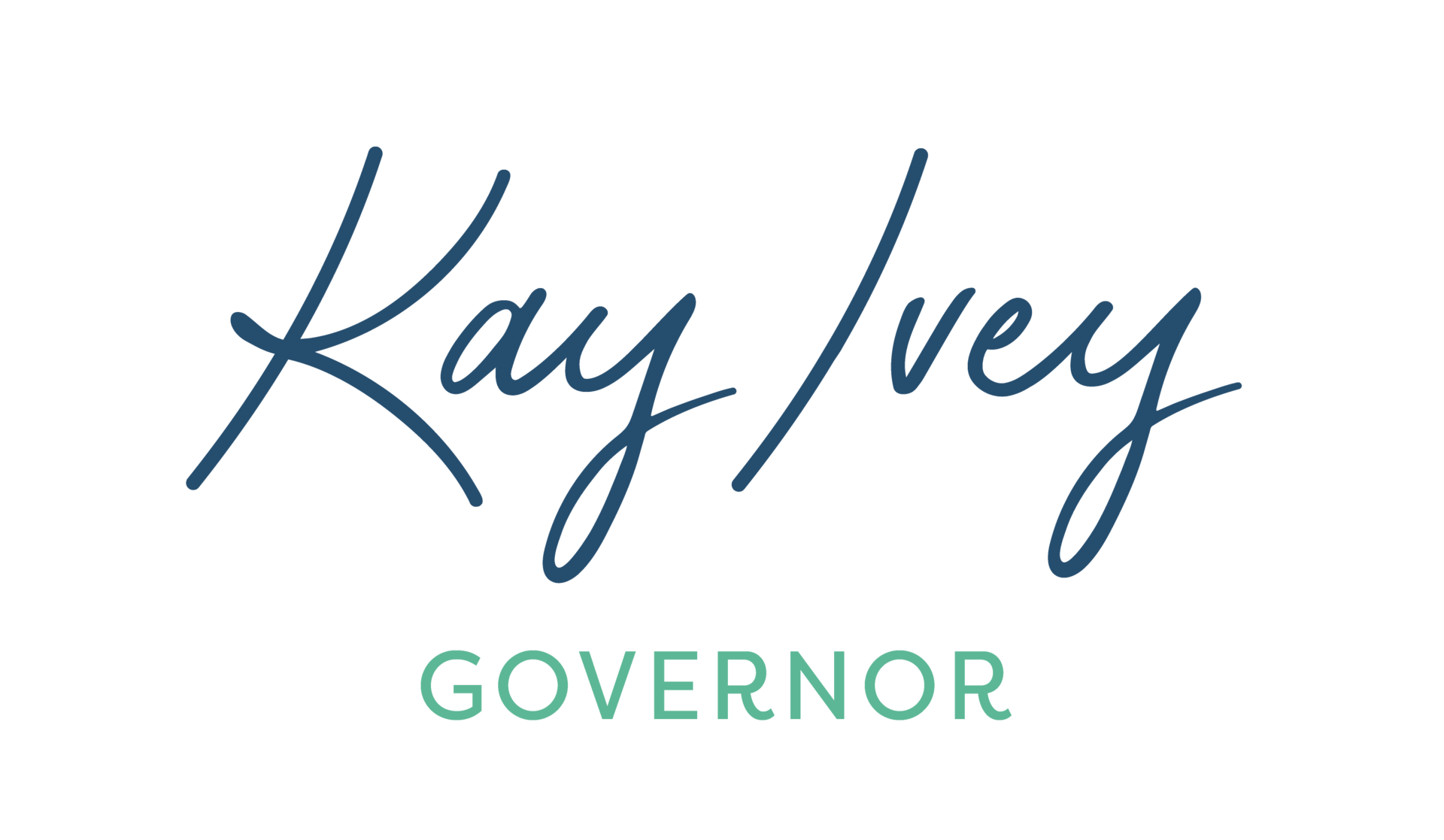 Life, liberty, freedom, and opportunity.
Those are the values that make Alabama, Alabama –– and Kay Ivey is running for reelection to defend them so we can continue leading our state to new heights!
Behind Kay's leadership, we've created thousands of jobs, made record investments in infrastructure and education, and forged a brighter future for all Alabamians.
But we're not stopping here!
Chip in below to support Kay Ivey for Governor!
Donated before using an account?
Login