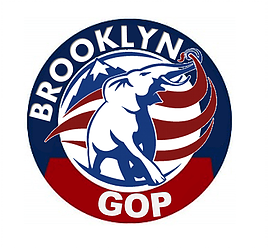 Join us September 18th for our Annual Fundraising Gala in support of the Brooklyn GOP! Come hear from our Elected Republican Leaders as well as our Nominees for office.
September 18, 2022 | 4:00PM
Gargiulo's Catering Hall
2911 W. 15th St.
Brooklyn, NY 11224
Featured Speakers include:
Lee Zeldin, Republican Nominee for Governor
Allison Esposito, Republican Nominee for Lt. Governor
Joe Pinion, Republican Nominee for US Senate
Nicole Maliotakis, Congresswoman NY-11
Donated before using an account?
Login