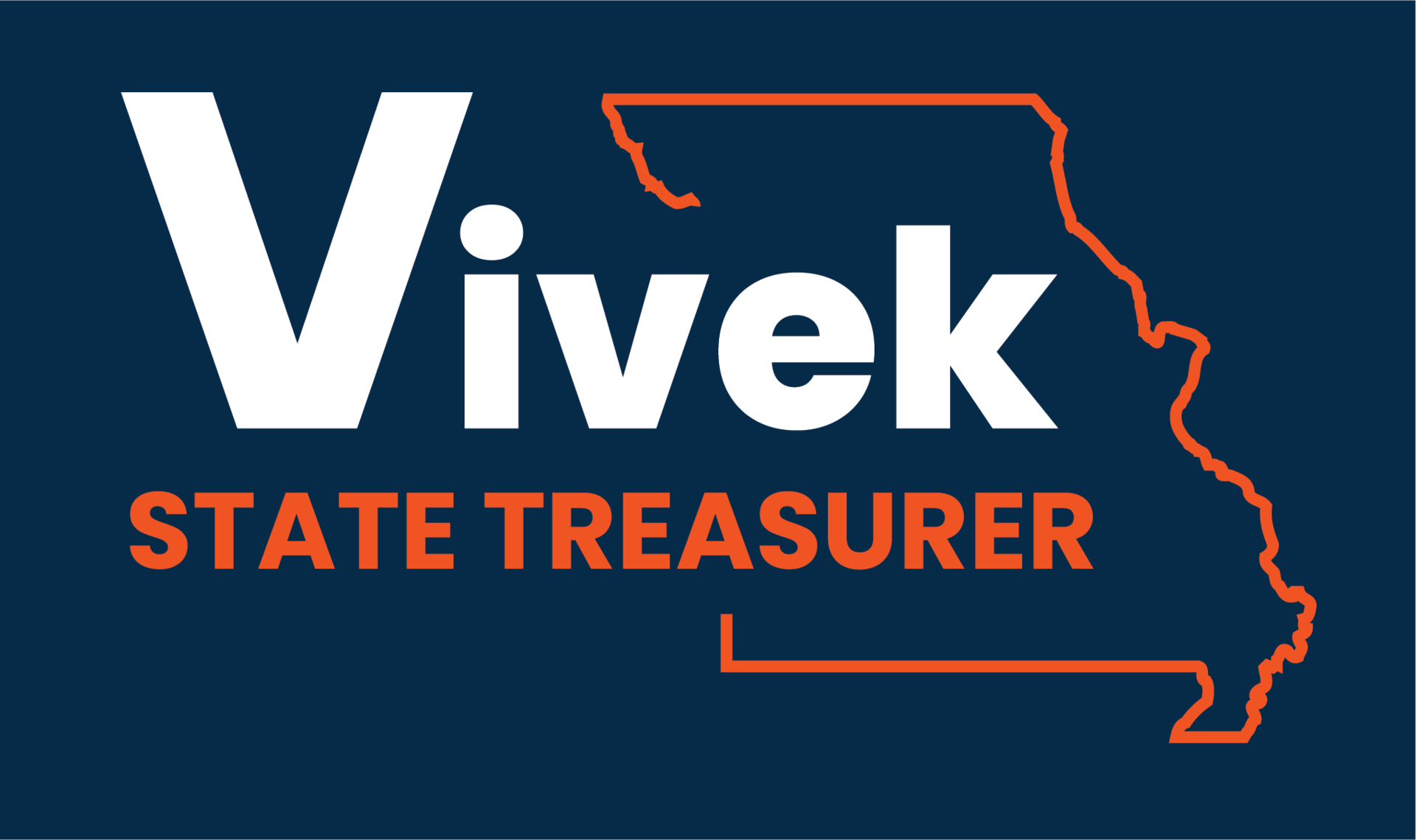 As State Treasurer, Vivek Malek will work hard for the people of Missouri by protecting taxpayer funds and making responsible investments, providing the people of our state opportunities through programs like MOScholars and the MOST educational savings account program, and promoting the promise of America.

SHOW YOUR SUPPORT AND DONATE TODAY!
Donated before using an account?
Login