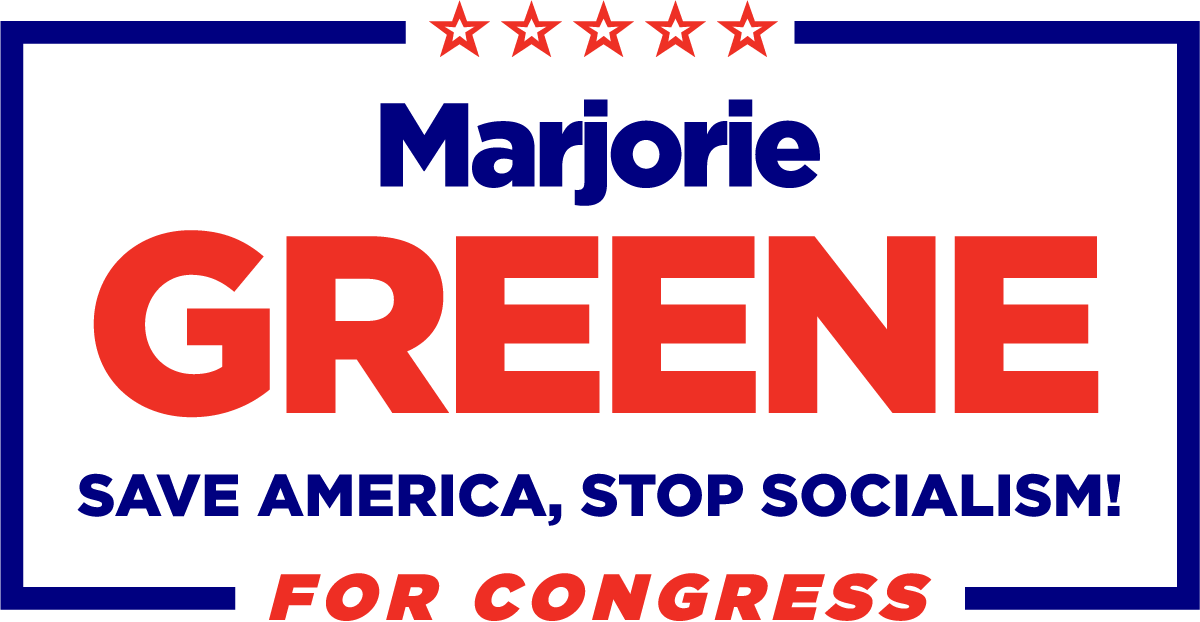 Thank you -- in advance -- for your interest in donating to my campaign for Congress!
I'm a conservative wife, mother, and businesswoman who stands with President Trump and against the left-wing socialists who want to wreck our country.
Secure borders.  Low taxes.  Less government.  Second Amendment rights.  Protecting life.
Those are the things I believe in.  
If you're looking for a candidate willing to take the fight to radical leftist Democrats like Nancy Pelosi and AOC, I'm your gal!
I would greatly appreciate your generous support below!
-- Marjorie
Donated before using an account?
Login