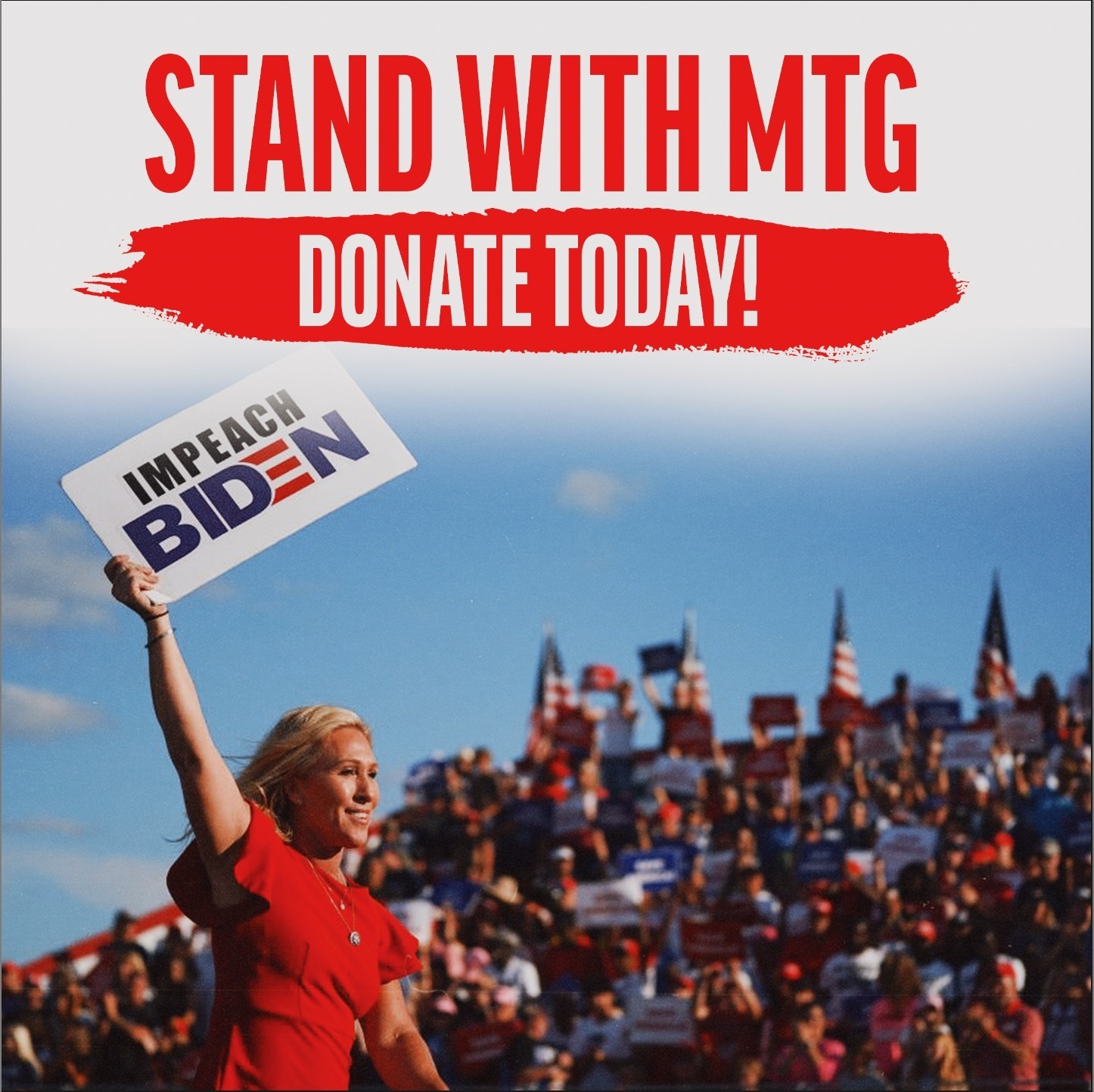 LET MARJORIE KNOW YOU HAVE HER BACK!
Marjorie has been the MOST ATTACKED Republican in Congress. 
Now the Biden regime and his Democrat cronies have made her Public Enemy #1!
Will you help her fight back against this onslaught? Chip in $5, $15, $25, or more right away!
Donated before using an account?
Login