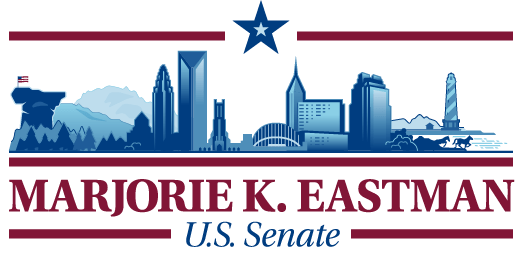 America is being divided and conquered from within –– and we need battle-tested, frontline leaders in Washington to lead us to a better future.
Marjorie dedicated a decade of her life to serving and protecting the United States as an Army Intelligence Officer and Commander.
Today, she's embarking on a new tour of duty. Marjorie is running to fight for North Carolina families in the Senate –– meaning YOU will be her commander-in-chief!
Stand with Marjorie by chipping in below!
If you would prefer to pay by check, please make checks payable to Marjorie K. Eastman for Senate and send to P.O. Box 2091, Wake Forest, NC 27588
Donated before using an account?
Login