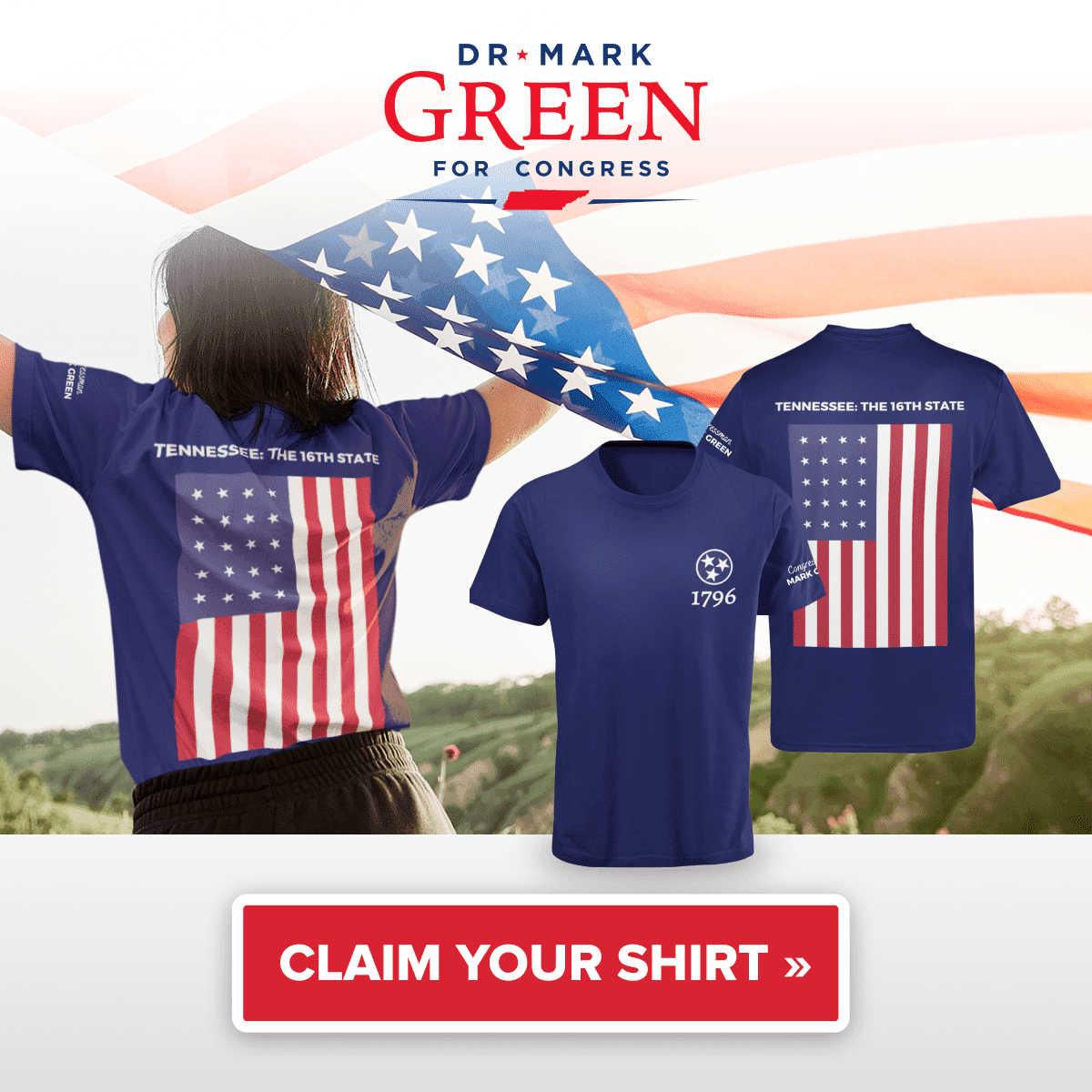 Wear your Tennessee Pride!
Front: The Tennessee tri-star and 1796, the year we were admitted into the Union.
Back: The 1818 Flag. Realizing that the addition of a new star and new stripe for each new State was impractical, Congress passed the Flag Act of 1818 which returned the flag design to 13 stripes and specified 20 stars for the 20 states.
Place your order today! Made in the USA!
$25 minimum donation per shirt. One shirt per donation. Please make multiple donations to order additional shirts.
Donated before using an account?
Login