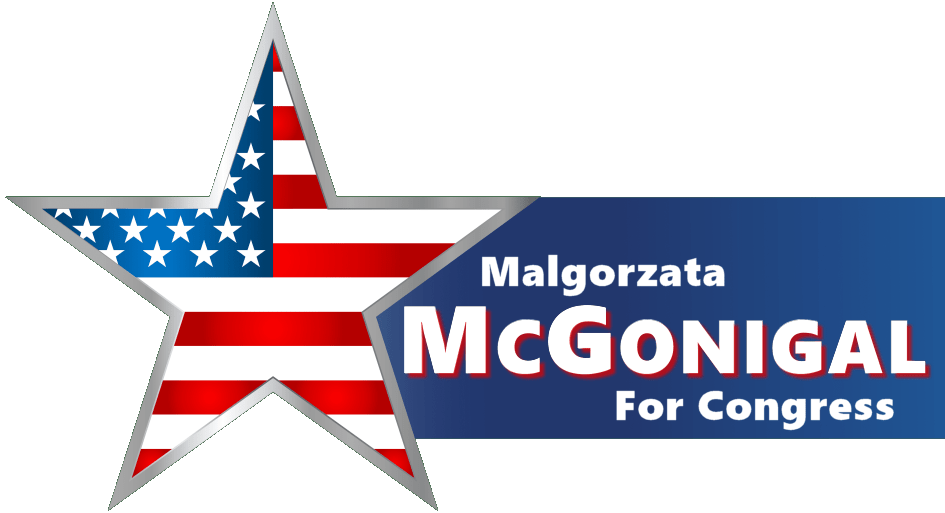 WE THE PEOPLE
deserve more!
I'm Malgorzata McGonigal and I'm running to be the new representative of the Illinois 5th Congressional District.
As a Polish immigrant who has now lived in this region for nearly 25 years, I'm in touch with the needs of the diverse communities in Chicagoland. It's been far too long since we've had elected officials that really care and can empathize with the everyday people.  If I'm elected I will fight for YOU, not the political machines.
For any questions regarding our campaign or problems with processing your donations, please contact us at [email protected].  THANK YOU!
If you prefer to donate by check, please make payable and send to:
McGonigal For Congress; P.O. Box 304; Barrington IL 60010
Donated before using an account?
Login