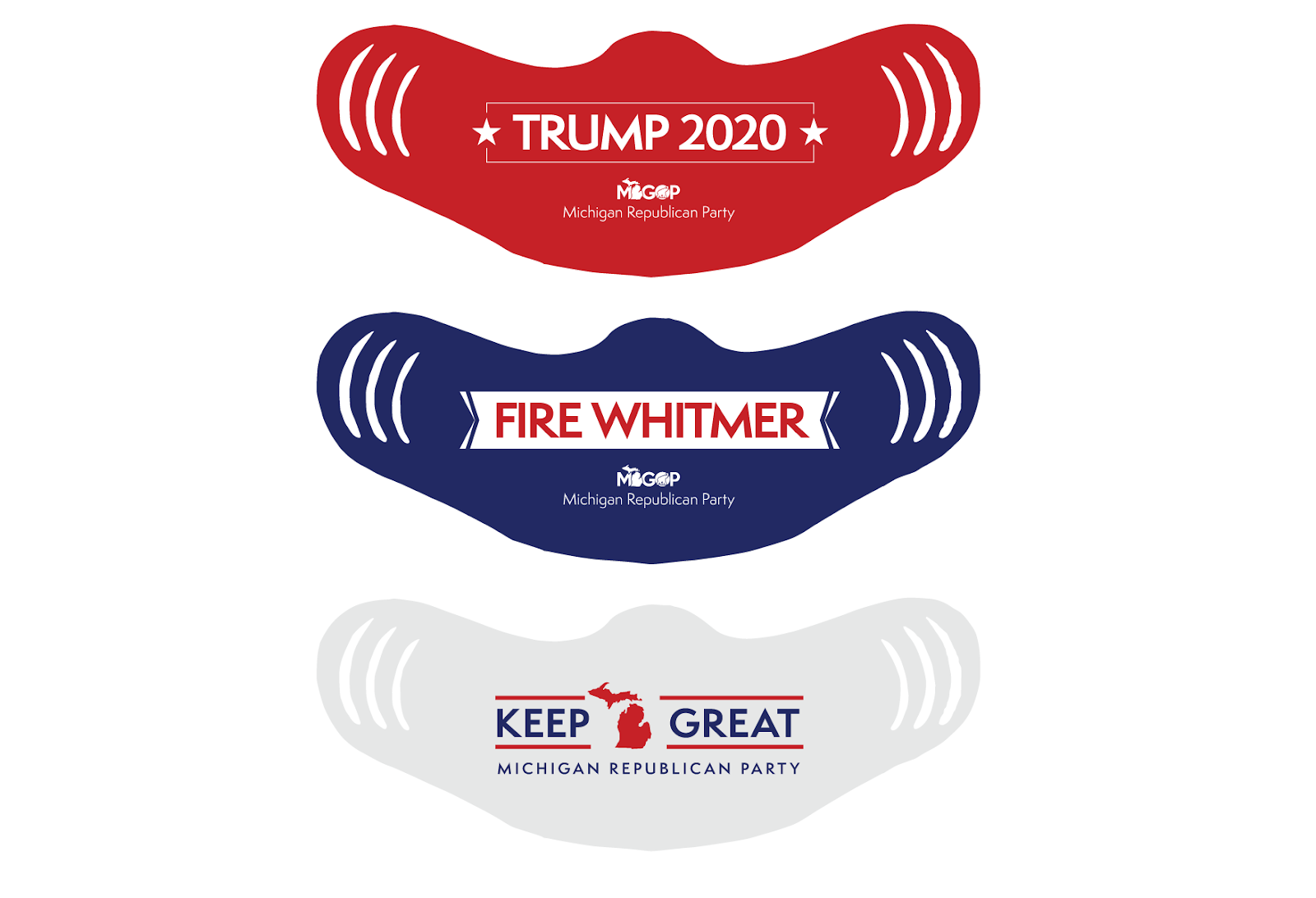 Gretchen Whitmer has ordered everyone in Michigan to wear a face mask when entering a business.
She'll now see tens of thousands of Michiganders walking around with masks displaying their love for President Trump and their disdain for her abuse of power.
Contribute $20 to our Victory Fund to fire Whitmer and elect President Trump and John James, and we'll send you these THREE MASKS MADE IN AMERICA.
Donated before using an account?
Login