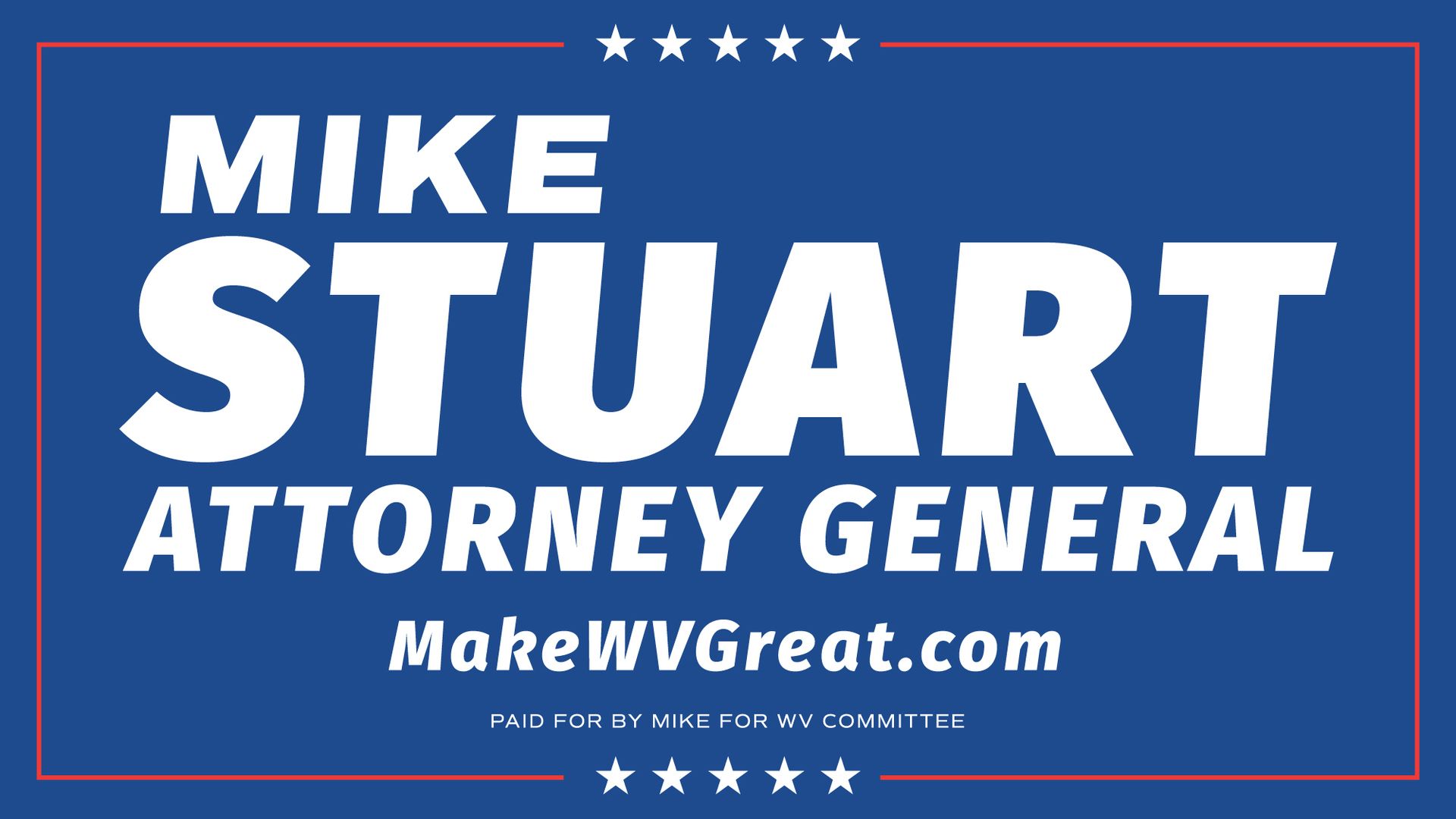 Donate today and support Mike Stuart
for  WV Attorney General!
I NEED YOUR HELP! I'm not a career politician.  I'm someone with a real record in the private sector and in public service.  I've already been endorsed by President Trump- when he chose me as his personal pick for United States Attorney with the bipartisan support of Senators Manchin and Capito.  There is only one special interest I plan to fight for- YOU! 
CONSIDER A MONTHLY COMMITMENT- A WEST VIRGINIA CONTRIBUTION.
YOUR CONTRIBUTION IS AN INVESTMENT- IN YOUR FAMILY AND WEST VIRGINIA!
Help me win this campaign and, if I don't deliver, FIRE ME!
Donated before using an account?
Login