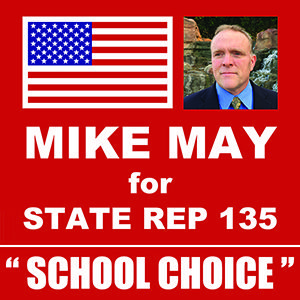 Donate today to support the Mike May Campaign!
I support school choice in Texas. Education is the ticket to a brighter future for all children. For the thousands of kids whose futures hang in the balance, please donate if you can. Someone has to stand up for the kids.
Donated before using an account?
Login