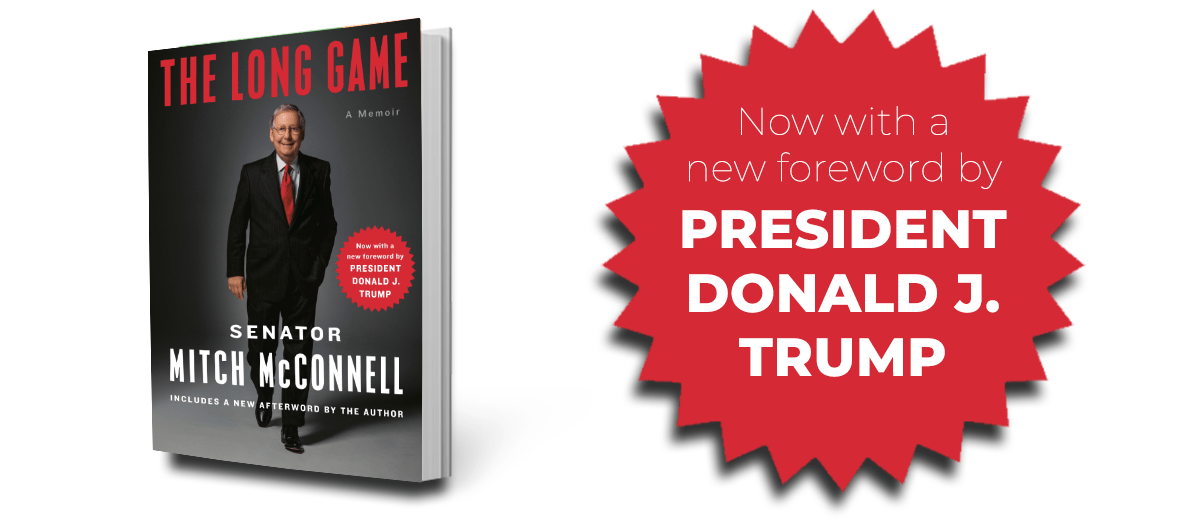 Mitch McConnell's memoir "The Long Game" is now available in paperback with a new foreword written by President Donald Trump.
We'll ship you "The Long Game" right now for a $35 donation. Looking for a special keepsake or gift? Mitch will sign your book for a $150 donation -- he'll even add a personalized note for a $250 donation.
Your donation not only gets you a great gift, it helps us build the grassroots campaign we need to win in 2020. Order now!
NOTE: Due to the incredible demand for this book, we cannot guarentee delivery by Christmas on any orders placed after Dec. 15th.
Donated before using an account?
Login